Gold Keeps Shining as Funds Miss Out on Best Rally in Two Months
by
Bets on a silver rally increase to highest on record

Bloomberg Precious Metals Subindex up more than 20% this year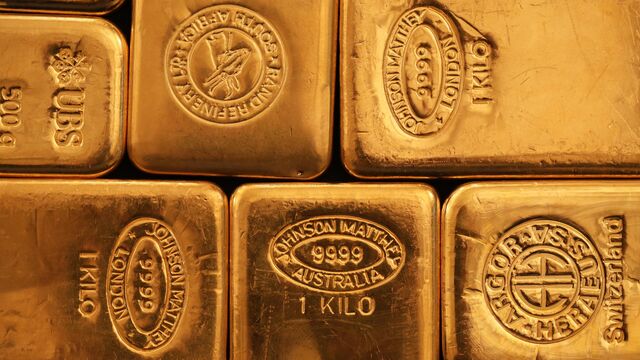 Nothing seems to be slowing down the gold market, even when speculators take a step back.
Bullion has been on a tear, with futures last week posting the biggest advance in two months. Hedge funds missed the party, reducing their wagers on a rally by the most since they turned bullish in January. The money managers were more fortunate when it came to silver, taking their holdings to the highest on record just before the metal had its best monthly advance since 2013.

The Bloomberg Precious Metals Subindex jumped 23 percent in 2016 amid renewed demand for stores of value. That's the biggest gain to start a year in a decade. Slowing U.S. growth has underscored why Federal Reserve officials have been cautious about raising interest rates again. The Bank of Japan last week held off on expanding monetary stimulus, a move that surprised economists and added further pressure to the already weakening dollar, boosting the appeal of gold and silver as alternatives.
"Whether it's the Fed being slightly more dovish and being on hold for some time, or the fact that the BOJ perplexed and surprised markets by doing absolutely nothing when their economy was bumping along at the bottom, those are huge issues that support gold," said John Stephenson, the Toronto-based chief executive officer of Stephenson & Co. Capital Management, which oversees about C$55 million ($44 million). "The dollar will remain weaker relative to its major trading partners, and all of that favors gold."
Gold Holdings
Hedge funds trimmed their net-bullish holdings in gold by 2.1 percent to 184,087 futures and options contracts in the week ended April 26, according to U.S. Commodity Futures Trading Commission data released three days later. The drop reflected some traders cashing in on recent profits, as long wagers fell for the first time in six weeks. Short bets also declined, signaling that investors weren't getting bearish on the metal.
Gold futures touched $1,299 an ounce on Friday on the Comex in New York, the highest since January 2015. Silver also reached the highest in more than a year. The advance added to a rally across raw materials. The Bloomberg Commodity Index, which tracks returns for 22 components, posted its biggest monthly advance in more than five years.

Fed policy makers last week left benchmark interest rates unchanged, while leaving the door open for a possible increase in June. Economic data throughout the week showed tempering U.S. growth, as a measure of consumer spending in March trailed forecasts, new-home sales unexpectedly declined and consumer sentiment in April dropped to a seven-month low. Traders see a less than 50 percent chance the Fed will raise borrowing costs by November, down from more than 80 percent at the start of the year, according to Fed fund futures data tracked by Bloomberg.
Lower rates benefit precious metals because they become more competitive against interest-bearing assets. Global holdings in exchange-traded products back by gold have jumped 20 percent this year to 1,759.1 metric tons.
Not everyone is optimistic on gold. Goldman Sachs Group Inc. said in an April 22 report that the metal will drop to $1,100 in three months and $1,000 in a year. The bank expects a stronger U.S. labor market will spur the Fed to raise rates three times this year, boosting the dollar and cutting the appeal of bullion. U.S. jobless claims in mid-April hovered around four-decade lows, Labor Department figures show.
"If we see any positive economic economic data out of the U.S. and that convinces investors that perhaps the Fed will raise rates at their next meeting and you get any strength in the dollar, you could see a reversal," said Lara Magnusen, a La Jolla, California-based portfolio manager at Altegris Advisors, which oversees $2.43 billion. "In the short-term, there's a lot of momentum behind gold right now. In that scenario where you have the domestic economy trudging along and a sort of fragile global economic landscape, you're not going to see risk-on markets start to rally. Gold seems like a pretty safe bet."
Before it's here, it's on the Bloomberg Terminal.
LEARN MORE