Birinyi Says Engine Intact as S&P Reaches Old Age Milestone
by
Comparing this bull market to past ones is `misleading'

Benchmark up 15% since reaching 22-month low in February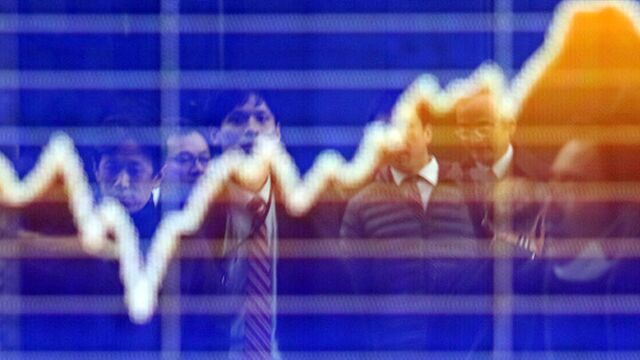 Investors are endlessly fretting about visible threats in the stock market, but the rally that began seven years ago has always marched past them, according to Laszlo Birinyi.
That includes old age, a concern getting another airing this week as the advance in American equities ties for the second-longest on record. Birinyi, the president of Birinyi Associates Inc. and a stalwart bull since global markets bottomed in March 2009, sees more room to run in the rally that has added more than $15 trillion to U.S. share values.

"It's misleading to look at how long this bull market is compared to past ones," Birinyi said in a phone interview from Westport, Connecticut. "We were talking about this four or five years ago. My attitude is don't take anything off the table. Don't make any assumptions. Let the market be your guide."
For years, Birinyi's rationale for why stocks should keep increasing has been that once markets start to rise, up tends to be their natural direction. Barring convincing evidence to the contrary, the best bet is to stay invested.
"A lot of the clichés that people use are not beneficial," he said. "For example, one condition is that the market needs a catalyst. Well, if you go back and look at historical turning points, what were the catalysts? The idea that some big event has to happen rarely happens."
The S&P 500 rose less than 0.1 percent to 2,096.4 at 12:39 p.m. in New York.
Heeding the advice of the 72-year-old former Salomon Brothers Inc. analyst has been profitable for the duration of a bull run that lifted the Standard & Poor's 500 Index 200 percent. After writing in December 2008 that stocks had reached their financial-crisis lows, he said two years later that U.S. companies were earning too much to be dragged lower by Europe's debt crunch.
When equities were in free fall last August, Birinyi said markets would "come out OK" after a short correction. He evoked similar logic then as now, that investors were contending with known threats -- in that case China -- which they'd ultimately navigate. The same is true today with concerns such as weakening profits.
"For each of the last 15 or 16 quarters, we've been worried about earnings, and we got through each of those," Birinyi said. "We might have a bad day or week, but it doesn't last. The market has very comfortably come to grips with all the things we've been worried about during this bull market. The real bad news comes from unknown factors."
After the worst start to a year on record, the S&P 500 has rebounded 15 percent in 10 weeks, one of the sharpest turnarounds ever recorded. At 2,607 days, the bull market now matches a rally from 1949 to 1956 as the second longest on record. Only the dot-com bubble of the 1990s endured longer.
"For the last six or seven years, we've always been concerned about how long, how far and how much," he said. "One of the things that's kept investors from feeling more comfortable about the market is that they've been comparing today against some idea of a typical bull market. That's been harmful, because there is no such thing."
Still, there's no way for even the most knowledgeable investor to foresee headwinds not directly related to market fundamentals, according to Birinyi. That includes the geopolitical factors influencing the price of crude oil, as well as the threat of global terror, which could have a swift and unpredictable effect on equities.
"When I understand what's going on, that means the market does too," said Birinyi. "And if the market understands it, to some degree it's already embedded. What concerns me are the factors outside the market's control."
Before it's here, it's on the Bloomberg Terminal.
LEARN MORE