Want to Buy Cheniere? You'll Need a Big Premium, CEO Says
by , , and
Exporter could be a `strategic' buy to some companies: Shear

Discount for U.S. LNG has narrowed, challenging exports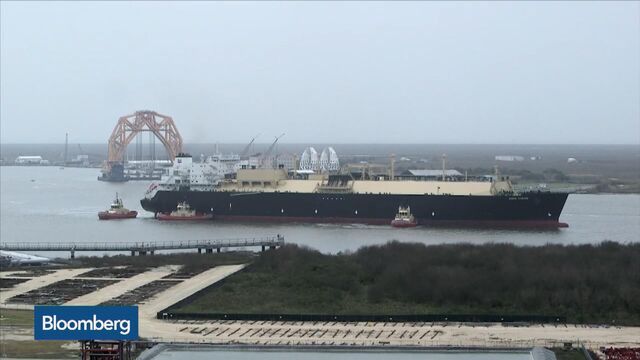 Cheniere Energy Inc., which shipped the first cargo of American shale gas earlier this year, would require a "significant premium" before entertaining potential takeover bids, even as the outlook for LNG exports has dimmed amid a worldwide glut.
When Neal Shear became Cheniere's interim chief executive officer in December, he said his "only fear" was that he'd find a letter on his desk one morning from someone interested in buying the natural gas exporter. An acquirer would have to offer a premium for the company that just sent its debut cargo of liquefied natural gas abroad in February, Shear said in an interview with Bloomberg TV.
"I'm talking about a significant premium over what traditional M&A" is used to paying, he said.

His declaration comes as Cheniere's stock has plunged about 51 percent in the past year -- mostly due to a slump in oil prices, the benchmark for global LNG, and waning demand from Asia's top buyers that's wiped out most of the discount for U.S. supplies. Although he didn't say whether the Houston-based exporter has received any offers, Shear said that "Cheniere could be strategic to a variety of different companies."
Attractive Target
Cheniere could be an attractive target for large U.S. gas drillers because of its focus on exporting, said William Frohnhoefer, an independent consultant who covers the global LNG infrastructure space and is based in Middletown, New Jersey.
"Generally, with LNG export assets globally, if you're buying an asset, you have to buy oil and gas fields as well," Frohnhoefer said. "Cheniere's a pure play. People know pretty much exactly what they're getting down to the penny."
The discount for spotgas at the Henry Hub in Louisiana dropped to $2 per million British thermal units this month versus Northeast Asia spot LNG prices from more than $15 in December 2013. While Cheniere has long-term contracts covering 87 percent of its capacity, current spreads represent a challenge for the industry, Shear said. 
Cheniere is discussing internally what margin it believes is sufficient to stimulate growth, according to Shear, since it would be "reluctant to effectively participate in a race to the bottom."
Shale Revolution
The shale revolution of the past decade that flooded the lower 48 states with more gas than needed spurred the U.S. to look at exporting the fuel for the first time. The surge in supplies was so unexpected that it prompted companies like Cheniere that built import terminals to spend billions of dollars more to chill shale gas to create LNG so it can be shipped away on tankers.
For the time being, Cheniere is focused on completing the commissioning of its first liquefaction unit at the Sabine Pass terminal in Louisiana and preparing for the startup of its second. It has announced plans for seven units, or trains, and can accommodate four more at its two sites in Louisiana and Corpus Christi, Texas.
Cheniere will use cash flow from current cargoes to partly fund additional capital expenditures, Shear said. The seven planned LNG export trains are expected to get about $4.3 billion in annual fixed fees through 20-year contracts, the company has said.
CEO Search
Watch Next: Cheniere Aims to Disrupt to Global LNG Market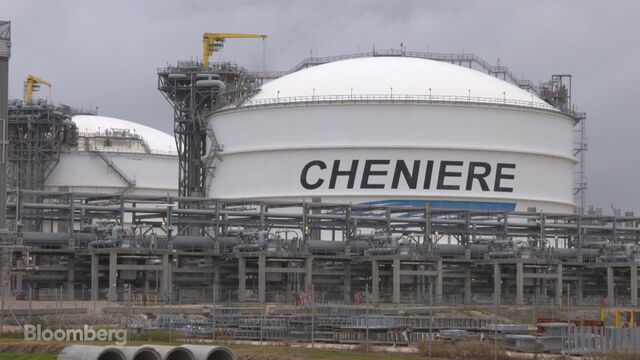 Shear expects a board announcement before summer on the search for a permanent CEO, after Cheniere's founder and former CEO Charif Souki was ousted late last year. Souki has said he was fired in a dispute with the board over strategy, after he became embroiled in a fight with billionaire activist investor Carl Icahn.
Shear played down any influence Icahn, who holds an almost 14 percent stake in Cheniere, has on the company. 
"I can't tell you I have conversations with Carl very often," Shear said. "Cheniere and its board run the company."
Before it's here, it's on the Bloomberg Terminal.
LEARN MORE