China Needs Friends in South China Sea Not Enemies, U.S. Says
by
U.S. would welcome China's emergence as a responsible partner

U.S. Deputy Secretary of State Antony Blinken speaks in Hanoi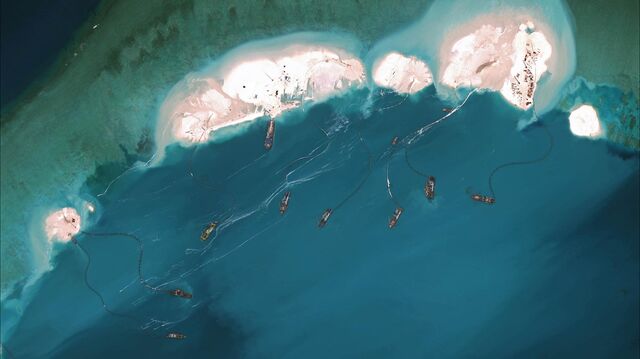 Chinese assertiveness in the South China Sea is more likely to create adversaries who would unite against China rather than advance its interests, U.S. Deputy Secretary of State Antony Blinken told university students in Hanoi on Thursday.
"Often what happens in history when one nation emerges and rises is that other nations get very nervous," Blinken said. When the rising nation "uses its size and strength, not its ideas, to advance its interest, it's going to create adversaries" and other countries will get together to prevent its rise, he said.

China's claims to more than four-fifths of the South China Sea and the ongoing militarization of its land reclamation projects have sparked tensions with other Southeast Asian nations including Vietnam. The U.S. contends that the militarization of the islands may hinder navigation in waters that carry more than $5 trillion of seaborne trade a year.
On a visit to the Vietnamese capital ahead of a state visit there by President Barack Obama next month, Blinken emphasized that U.S. policy in the region was not about containing China.
"On the contrary, it is to welcome its emergence as a strong and important participant in the international system, one that meets its responsibilities as a leading member of that system," Blinken said. "And that's why we work to deepen our own cooperation with China in many different areas. But with the emergence of China as a leading nation comes responsibilities and that's what we also care about."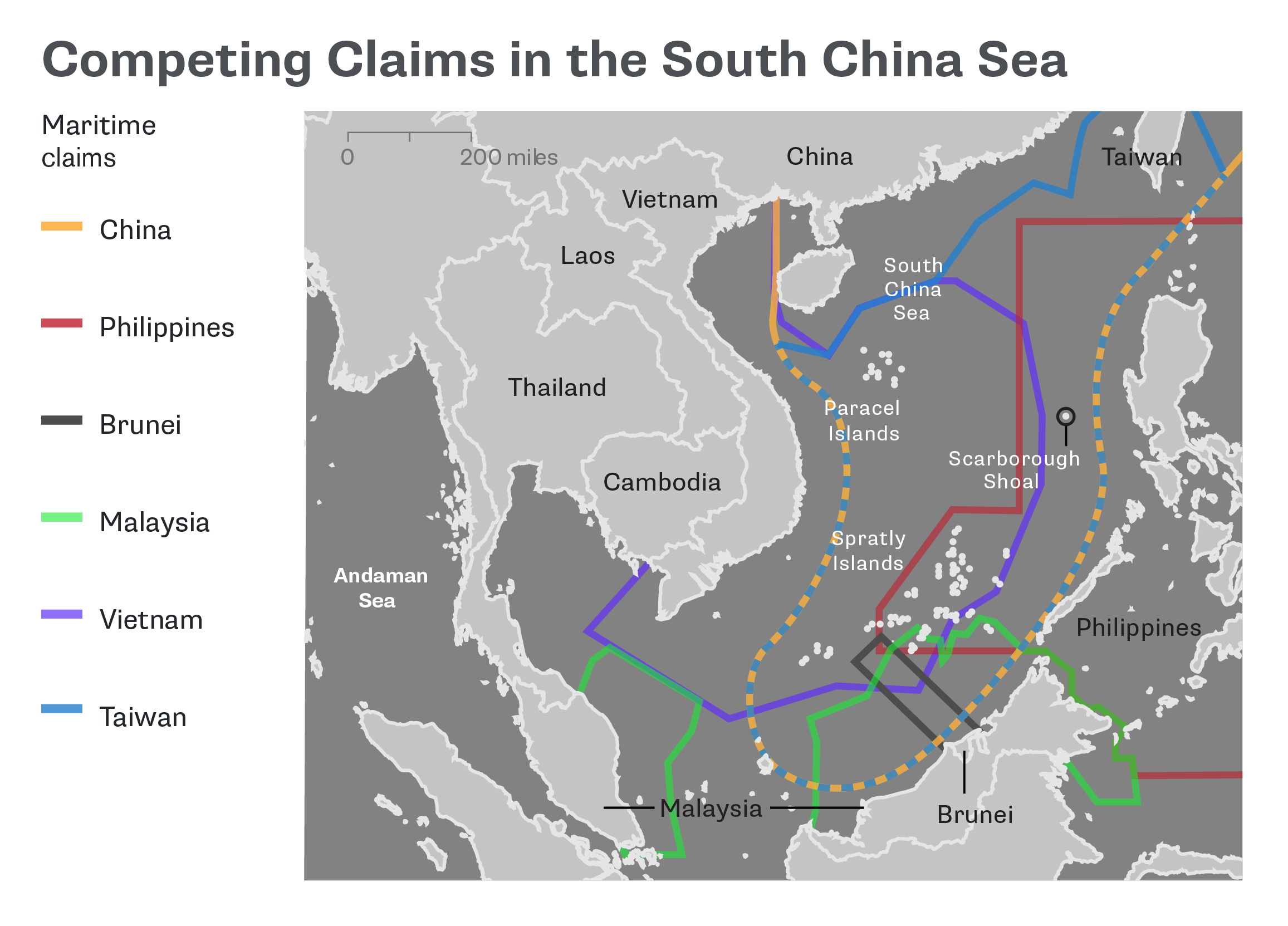 Following last week's announcement by U.S. Defense Secretary Ashton Carter that U.S. and Philippine forces had already begun joint naval patrols in the South China Sea and would immediately begin air operations over the area, Blinken said the U.S would "defend our national interest and support our allies and partners in the region. We are not looking for bases but we will continue to sail, to fly, to operate anywhere that international law allows."
Strengthening Ties
Calling on China to draw inspiration from the example set by the U.S. following World War II, Blinken said he hoped China would "uphold, respect, and even add to" international rules and institutions and "resolve disputes peacefully, not corrosively."
Blinken, who received a standing ovation from the audience inside a packed auditorium at the University of Social Sciences and Humanities, said the outcome of the November presidential election was unlikely to affect his country's engagement and focus in the Asia-Pacific region, which he said would continue no matter who was president.
Citing areas including regional security, military cooperation, trade, business, human rights, education, and peacekeeping, Blinken said the U.S. relationship with Vietnam -- war adversaries only four decades ago -- was about "deepening and broadening ties in areas that we couldn't even imagine that we could even talk about much less do together just a few years ago."
Human Rights
Nevertheless, Blinken said the U.S. urged the Vietnamese government to "release all political prisoners, cease harassment, arrest, and prosecution of anyone -- journalists, bloggers, civil society activists or students -- for exercising their internationally recognized rights," adding that "no one should be imprisoned for peacefully expressing political views."
He said the U.S. also encourages Vietnam to "quickly and impartially investigate allegations of police abuse, which aggressively feeds a sense of injustice and erodes social stability."
Before it's here, it's on the Bloomberg Terminal.
LEARN MORE