Iran Terror Victims Win at U.S. Supreme Court, Can Collect $2 Billion
By
Supreme Court rules 6-2 against Iranian central bank

Victims can collect money that was in New York account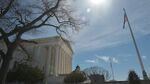 American victims of terrorism can collect $2 billion from Iran's central bank after the U.S. Supreme Court upheld a federal law aimed at helping them win their case.
The 6-2 ruling is a victory for about 1,300 people battling Iran's Bank Markazi. The group includes victims of the 1983 Beirut Marine barracks bombing and the 1996 bombing of Khobar Towers in Saudi Arabia, as well as family members.
The victims were trying to collect legal judgments they won when Iran didn't defend itself against accusations that it was responsible for the bombings. The group targeted Iranian assets that were originally held in a Citigroup Inc. account in New York and then transferred into a trust account to await the outcome of the litigation.
"We are extremely pleased with the Supreme Court's decision, which will bring long-overdue relief to more than 1,000 victims of Iranian terrorism and their families, many of whom have waited decades for redress," said Theodore Olson, the Washington lawyer who argued the case at the Supreme Court for the victims.
Bank Markazi's Supreme Court lawyer, Jeff Lamken, didn't respond to requests for comment.
The issue for the Supreme Court was whether Congress overstepped its authority by passing a 2012 law that said the assets could be seized to pay the judgments.
Majority Opinion
Writing for the majority, Justice Ruth Bader Ginsburg said the measure didn't impermissibly intrude on the power of the judiciary.
"Congress may indeed direct courts to apply newly enacted, outcome-altering legislation in pending civil cases," Ginsburg wrote.
Chief Justice John Roberts and Justice Sonia Sotomayor dissented.
"Article III of the Constitution commits the power to decide cases to the judiciary alone," Roberts wrote. "Yet, in this case, Congress arrogated that power to itself."
The lead plaintiff in the case is Deborah Peterson, whose brother, U.S. Marines Lance Corporal James Knipple, was killed when terrorists bombed the military barracks in Beirut in October 1983.
Another attorney for the group, Matthew D. McGill, said the next step will be to ask a federal trial judge to authorize distribution of the money. He said the Supreme Court ruling "removes the last remaining legal impediment" to the release of the funds.
In a separate case, a federal judge last month ordered Iran to pay more than $10.5 billion in damages to families of people killed in the Sept. 11, 2001, terrorist attacks and to a group of insurers.
Although those victims aren't covered by the law upheld Wednesday by the Supreme Court, they may be able to collect part of the judgment under a separate statute that lets parties tap terrorists' assets frozen by the government."
The Supreme Court case is Bank Markazi v. Peterson, 14-770.