Consumer Prices Bear Out Yellen's Subdued Inflation Outlook
by and
Prices excluding food, fuel show smallest gain in seven months

Biggest drop in clothing costs since 1998 restrains core index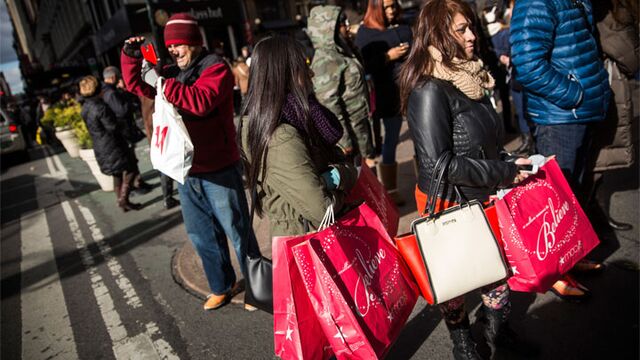 The pickup in consumer prices at the start of 2016 just about stalled out in March, supporting Federal Reserve Chair Janet Yellen's view that the central bank should raise interest rates only gradually.
The core consumer-price index, which excludes food and fuel, increased 0.1 percent last month, the smallest gain since August, a Labor Department report showed Thursday in Washington. That followed 0.3 percent advances in January and February that had made it look like inflation was picking up much faster than Fed officials projected.

The report showed the cost of clothing slumped last month by the most in more than 17 years following a near-record surge, medical-care expenses cooled after the biggest back-to-back gains since 2007 and even the appreciation in rents -- one of the biggest culprits pushing up core prices -- moderated slightly. That puts the focus back on the slowdown in global growth and jump in the value of the dollar that had restrained U.S. inflation and prompted Yellen and some colleagues to embrace a go-slow approach in tightening monetary policy. 
"We're still importing deflation from other areas of the world," said Brett Ryan, a U.S. economist at Deutsche Bank in New York. "The Fed's not going to be in any hurry to hike again if there's a soft inflation profile."
Year-to-Year
Thursday's report showed core prices rose 2.2 percent over the past 12 months, down from a 2.3 percent gain in the year ended in February that was the biggest since 2012.
The median forecast of 81 economists surveyed by Bloomberg projected the index would climb 0.2 percent in March from the prior month, holding the year-to-year gain steady at 2.3 percent.
Apparel prices dropped 1.1 percent last month, the biggest decrease since September 1998, after surging 1.6 percent in February. Clothing was one of the categories behind the pickup in prices at the start of the year and the retreat bears out Yellen's projection that some gains would be reversed.

The pickup in prices early in 2016 was influenced by "categories that tend to be quite volatile without very much significance for inflation over time," Yellen said in her press conference following the central bank's decision last month to leave interest rates unchanged. "So I'm wary and haven't yet concluded that we have seen any significant uptick that will be lasting, for example, in core inflation."
Medical Care
Medical care, while less volatile, also contributed to the cooling in core consumer prices, rising 0.1 percent in March after climbing 0.5 percent in January and February, the biggest two-month advance since mid-2007.
Even more important to the inflation outlook were the smaller gains in rents, according to Ted Wieseman, an economist at Morgan Stanley in New York. The 0.23 percent increase in the combined rental categories, which account for 40 percent of core consumer prices, was the smallest since December 2014, according to his calculation.
"We're passing the peak in rents," Wieseman wrote in a research note. "Industry data sources increasingly are seeing risks of slower rent gains going forward as a ton of apartment supply is coming on line."
Total consumer prices also rose 0.1 percent in March, marking the first increase since November, according to the Labor Department's report. A 0.9 percent increase in energy costs was offset by a 0.2 percent drop in food that reflected the biggest decrease in groceries since April 2009.
Before it's here, it's on the Bloomberg Terminal.
LEARN MORE