European Bankers Step Down as Panama Papers Pile on Pressure
by , , and
Austrian CEO, ABN board member resign, admit no wrongdoing

U.K. regulator instructs banks to disclose ties by mid-April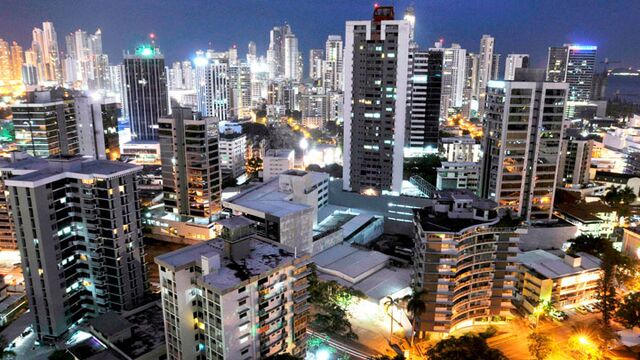 European regulators pressed the region's banks for details of their offshore business dealings, as two senior bankers resigned over allegations arising from the Panama document leak.
Britain's financial watchdog sent out letters asking banks and other financial companies to disclose any ties to Panama law firm Mossack Fonseca, said a person with knowledge of the situation. Swiss regulator Finma said it would also investigate "suspicious" connections unearthed by the Panama Papers.
"The leaked database from Panama is just the latest proof of how money flows like water through multiple jurisdictions, sometimes for legitimate purposes, sometimes not," Finma director Mark Branson told reporters in Bern on Thursday.
Media reports this week based on millions of documents leaked from Mossack Fonseca revealed how its lawyers, including a Geneva team, worked with Credit Suisse Group AG, UBS Group AG and other banks to create offshore shell companies for world leaders, athletes and other rich clients.

Media Bias


On Thursday, ABN Amro Group NV announced the resignation of supervisory board member Bert Meerstadt after his name appeared in the leaked records. He said in a statement that he had already planned to leave but was now resigning immediately "to prevent any detrimental effects to the bank." Meerstadt was a shareholder of a British Virgin Island-based entity in March 2001, Dutch newspaper Het Financieele Dagblad reported Thursday.
ABN Amro Chief Executive Officer Gerrit Zalm said he had never heard of Mossack Fonseca before the leak and that he doesn't know the facts of the case but considers it a private matter.
In Austria, the chief executive officer of Vorarlberger Landes- und Hypothekenbank AG, resigned after the province-owned bank was mentioned in reports about offshore companies. Michael Grahammer cited "biased" local media reports about offshore accounts linked to Gennady Timchenko, a Russian billionaire targeted by U.S. sanctions since 2014.
"I'm still 100 percent convinced that the bank has at no time violated laws or sanctions," Grahammer said. "At the end of the day, the media bias against Hypo Vorarlberg and myself that showed in the last few days was the main reason for me to take this step."
Tougher Rules
In its letters, the U.K. Financial Conduct Authority gave firms an April 15 deadline to disclose any connections to Mossack Fonseca, according to a person who didn't wish to be identified because the letters weren't public.
In Sweden, the government will consider tightening laws against money laundering and tax evasion. Financial Markets Minister Per Bolund said. He said authorities are investigating allegations that Nordea Bank AB, the biggest bank in Scandinavia, helped clients evade tax through shell companies in low-tax countries.
The CEO of Raiffeisen Bank International AG said he would welcome tougher rules.
The Austrian lender's business with offshore firms and companies linked to Ukrainian President Petro Poroshenko surfaced in reports on the Panama Papers.
"If legislators were to impose even stricter due diligence measures on offshore businesses, I would be the first one to welcome that," Sevelda told the company's newspaper Raiffeisen Zeitung.
Before it's here, it's on the Bloomberg Terminal.
LEARN MORE