Tech Investors From Bono's Elevation Partners Get the Band Back Together
NextEquity's founders include two former Apple executives who worked alongside Steve Jobs.
by and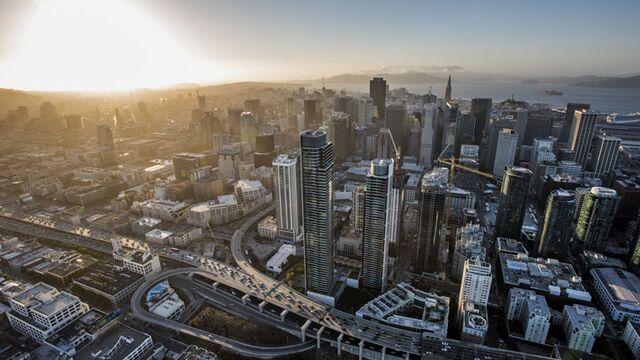 Elevation Partners, the private equity firm co-founded by U2 frontman Bono, is still winding down. But in the meantime, three members are starting a new group. The Silicon Valley veterans have raised more than $100 million to back technology startups at their new firm, NextEquity Partners LLC.
Two of the founders have a long history together. Fred Anderson was Apple Inc.'s longtime chief financial officer, and Avie Tevanian was the company's top software executive. In 2004, Anderson helped start Elevation Partners, which took its name from a U2 song. Tevanian joined as managing director in 2010.
After Elevation told investors in 2014 that it would not raise another fund, the former Apple executives discussed starting a new firm with Adam Hopkins, another managing director at Elevation. The three of them founded NextEquity in 2015. Tevanian said he and Anderson committed some of their own money to NextEquity's fund and raised the rest from other investors. NextEquity is a play on NeXT, the company Steve Jobs started after he was ousted from Apple in 1985.
Tevanian said the Menlo Park, Calif., firm has already made a few investments but declined to name them. In addition to the three managing directors, NextEquity has two principals and a senior advisor, all of whom also worked at Elevation.
Elevation Partners LP, the firm's first fund, has invested $1.76 billion, with a 12 percent net internal rate of return, according to data compiled by Bloomberg. Some of its biggest bets did not pay off. The firm backed Palm Inc. during its failed attempt to challenge Apple's iPhone, and it then helped orchestrate the company's sale to Hewlett-Packard for $1.2 billion. It also backed Forbes Media, which foundered before being sold to a group of Asian investors.
Other investment moves were savvier. The company purchased more than $100 million in Facebook Inc. stock from private shareholders two years before Facebook's initial public offering and backed video-game companies that were acquired by Electronic Arts Inc.
Since 2014, Elevation has slowed its pace of investments and mostly sat on the sidelines while the latest generation of startups took hold, missing out on early investments in such high flyers as Uber Technologies Inc. and Snapchat Inc. Tevanian said Elevation had an "excellent performance" and has done better than many of its peers.
While some of the firm's partners are still focused on venture capital, others are spending more time playing music. U2 is reportedly working on a new album. Roger McNamee, who was often the face of Elevation, plays guitar in the rock band Moonalice. The group is scheduled to play at least 10 live shows this month.
(A previous version was corrected to show McNamee isn't a former executive at Sun Microsystems.)
Before it's here, it's on the Bloomberg Terminal.
LEARN MORE