Draghi May Catch a Fearful, Wary Market by Surprise: Analysis
Market positioning creates room for volatility.
by and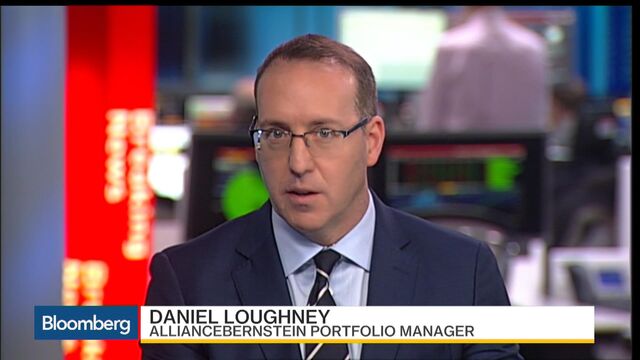 Market participants have refrained from taking large short positions in the euro against the dollar ahead of the European Central Bank meeting this week in fear of a repeat of December's disappointment, potentially paving the way for a dovish surprise, Bloomberg strategists Vassilis Karamanis and Richard Jones write.
Short euro positioning against the greenback going into the meeting is expected to be lighter compared with December, two traders in London and one in southern Europe said. The traders, who asked not to be named as they are not authorized to speak publicly, said that the currency pair moved above $1.1050 on Tuesday as a result of investors closing part of their short positions.
Additionally, CFTC CME data show that euro FX Leveraged Funds net shorts are well below the highs seen three months ago.

As the market adopts a cautious stance versus the ECB, its President Mario Draghi could help push the common currency lower versus the dollar by striking a dovish tone, even through a stimulus package that lies at the lower end of expectations.
Currently, the market looks for a 10-basis points deposit rate cut alongside an extension of the quantitative easing program and an increase of monthly bond purchases. On Dec. 3, the euro rose by more than 4 percent on an intraday basis as ECB didn't exceed expectations, even as it provided a 10 basis points deposit rate cut and an extension of quantitative easing to at least March 2017. Since then, the euro trades higher while bullish sentiment in favor of the single currency against the dollar in the options market remains elevated in the front end. At the same time, inflation expectations are staging a sharp retracement off their lows.

Current low positioning means a possible short squeeze in the euro could quickly run out of steam. Low positioning isn't only about the ECB. It also reflects a shift in the currency markets to lower trading volumes (global currency volume fell 18 percent last year) and higher volatility (3-month volatilities are 23 percent higher compared with their 4-year average.)
Moreover, the latest drop in core inflation indicates that disinflation is not solely about oil, whose latest rally may be behind recent inflation expectations rise.

ECB's supercore inflation gauge, as replicated by Bloomberg Intelligence, that focuses on domestically generated price pressures, shows that the pickup in core inflation over 2015 hasn't been matched by movements in supercore, further pressuring ECB to deliver. Should inflation forecasts be revised significantly lower by the Governing Council, Draghi may be able to convince dissenters and positively surprise investors with a bigger-than-expected deposit rate cut or by increasing monthly purchases by as much as 20 billion euros.
The market assigns only a 9 percent probability of a 20 basis points cut, according to Overnight Index Swaps. Such a move could see the euro breaking support at $1.08, as investors have ample room in their portfolios to add euro-short exposure in the cash market. Further pressure may also come from repricing of risk reversals, a gauge of market expectations and sentiment, that currently stay well above their past-year average, reflecting low conviction for a euro move lower. Should Draghi fail to deliver on expectations, the euro may quickly test resistance near $1.1250.
Note: Vassilis Karamanis and Richard Jones are FX & Rates strategists who write for Bloomberg. The observations they make are their own and are not intended as investment advice.
Before it's here, it's on the Bloomberg Terminal.
LEARN MORE