Billionaire Wilbur Ross Would Support Trump If He's Nominated
By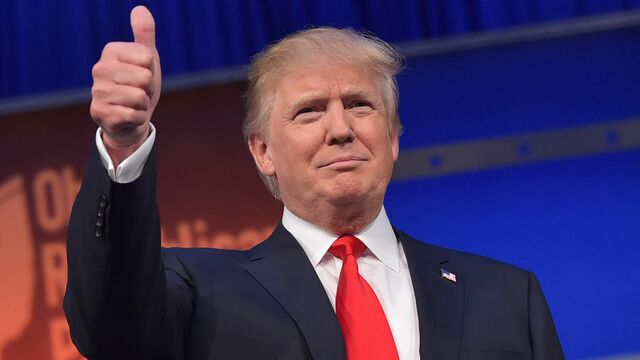 Billionaire investor Wilbur Ross would support Donald Trump if he becomes the Republican Party's nominee for president, saying the frontrunner in the race will become "more presidential" if he wins the nomination.
"There will be a new Donald Trump if he gets the nomination," Ross said Wednesday in a Bloomberg Television interview. "That new Donald Trump will be a lot more presidential than the Donald Trump we've been seeing. The characterization of himself he's been presenting has been what he felt was needed to stir up the enthusiasm."
Ross, 78, said "of course" he would support the billionaire real estate mogul, including financially, if Trump becomes the party's nominee. Ross, who supported and donated to Mitt Romney in the 2012 presidential election, said the former Massachusetts governor and private equity executive was wrong last week to come out strongly against Trump in a speech and series of public interviews.
"It was disappointing and inappropriate," Ross said. "Someone who's been the former candidate of a party shouldn't be promoting party divisiveness. It's a terrible thing from a political point of view."
Ross's WL Ross & Co. has invested $11.6 billion in distressed companies since its founding in 2000. The firm is a subsidiary of Invesco Ltd.