Mahathir Quits Malaysia Ruling Party Citing Najib's Scandals
by
Najib has been subject of investigations over political funds

Mahathir is leaving the party for a second time in a decade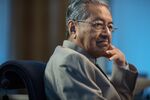 Former Malaysian premier Mahathir Mohamad said he is quitting the party he led for more than two decades, increasing the stakes in his months long campaign to oust Prime Minister Najib Razak.
Mahathir, 90, said the United Malays National Organisation -- the largest party in the ruling coalition -- no longer exists as he knows it and has been "hijacked" by Najib, who is its president. Mahathir told reporters on Monday that he doesn't want to be associated with a party whose leader has been tarnished by political scandals.
Mahathir, whose influence has waned in recent years, has a history of leaving the party since the late 1960s. He's been a vocal critic of Najib and has repeatedly called for the premier to resign, warning UMNO could otherwise lose the next election which must be held by 2018. Authorities are conducting several investigations into Mahathir, the country's longest-serving leader, including for potential defamation.
Malaysia's attorney general closed the door on a graft probe of Najib in January, clearing him of wrongdoing over a "personal contribution" of $681 million from Saudi Arabia's royal family, and money from a company linked to a state investment fund that appeared in his personal bank accounts. Under the constitution, a decision to start a criminal prosecution lies solely with the attorney general. Najib has consistently denied any wrongdoing.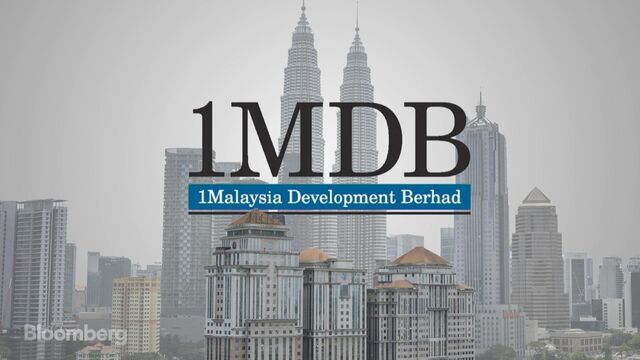 'Very Ashamed'
"I am very much ashamed of all that is happening," Mahathir said at a briefing in the administrative capital of Putrajaya. "I decided I cannot be a party to all these things so the least I can do is to leave the party."
Hundreds of millions of dollars were deposited in Najib's accounts in 2011 and 2012, before the $681 million already known in 2013, the Wall Street Journal reported Tuesday, citing two people it didn't identify. Najib's office would not immediately comment on the report.
No Impact
Mahathir had said for months that he didn't intend to leave UMNO. He said Monday there are no plans to set up a new party as it would create confusion and disunity. While Najib's office didn't comment on Mahathir's announcement, members of his Cabinet said the move won't hurt the party.
"As a party with more than three million members and entrenched organization, UMNO will survive any attempt to destabilize it including resignations," Abdul Rahman Dahlan, minister for urban wellbeing, housing and local government, posted on Twitter Monday.
Mahathir's resignation is a "sad part" part of UMNO's history, and the events of the last year would be remembered more than his accomplishments as leader, according to Communications Minister Salleh Said Keruak.
"This is probably for the best because when one's relationship with the party or the party leader is no longer tenable then it is pointless for one to remain in the party," Keruak said on his blog Monday. "Dr. Mahathir's actions are hurting the party and for him to remain in the party while at the same time going against the party does not seem logical. If Dr. Mahathir wants to continue to attack UMNO then he should do so outside UMNO."
Successors Panned
It's the second time in the past decade that Mahathir is quitting the party to protest a chosen successor. In May 2008 he left over the leadership of then-premier Abdullah Ahmad Badawi, who he'd picked to replace him in 2003. Abdullah stepped down in 2009 to make way for Najib, whom Mahathir had endorsed and he rejoined UMNO that year.
Mahathir had also left UMNO before that: In 1969 he was expelled for a period after criticizing the leadership of then-Prime Minister Tunku Abdul Rahman, and in 1988 the party was dissolved following election irregularities. He formed a party called 'New UMNO' in 1988.
UMNO last week suspended its deputy president Muhyiddin Yassin for undermining the organization in his quest to oust Najib, the latest indication of the premier strengthening his grip on power after months of political turmoil.
Before it's here, it's on the Bloomberg Terminal.
LEARN MORE