This SAC Alum Stands Out in Hedge Fund Rankings
by
Melvin Capital gains 2.9% in turbulent January, 47% in 2015

Fund focuses on consumer companies like Amazon, McDonald's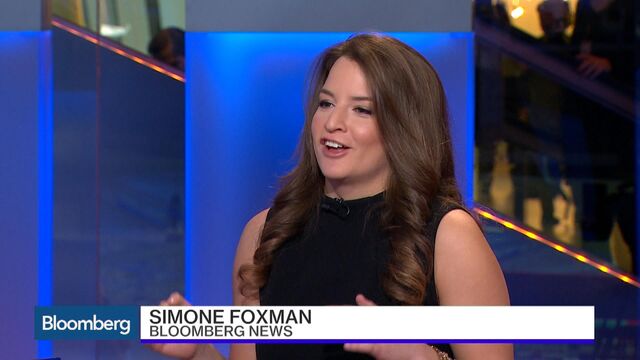 Call them Cohen cubs.
At least a dozen former SAC Capital Advisors traders started hedge funds in the last five years after leaving Steven A. Cohen's firm, which returned money to investors after pleading guilty in 2013 to securities and wire fraud. Gabriel Plotkin, an equities trader, stands out among SAC alumni, with his $1.5 billion Melvin Capital fund gaining 2.9 percent in January as the market plunged, according to a person familiar with the returns.
The fund's gain last month should come as no surprise to investors. Melvin Capital returned 47 percent in 2015 by riding bets on Amazon.com Inc. and McDonald's Corp., grabbing the No. 2 spot on Bloomberg's global ranking of the top 50 hedge funds with more than $1 billion in assets.

Plotkin's performance, along with that of other former SAC traders, is part of a more positive narrative around Cohen, who now invests his own money at Point72 Asset Management. Cohen's legal troubles are fading. Last month he settled allegations that he failed to supervise a convicted insider-trader. Point72 returned 15.5 percent for 2015, and many of Cohen's former traders are doing just fine on their own.
More than half of the 50 hedge funds in the ranking focus on stocks. Unlike Melvin, many took a hit when the Standard & Poor's 500 Index dropped 5 percent last month. The average equity-focused fund lost 4.2 percent in January after falling 0.9 percent in 2015, according to Hedge Fund Research Inc.

Plotkin, 37, started his firm in December 2014 with a blessing -- and cash -- from Cohen. Ping Jiang, another former SAC trader, also beat peers in 2015. The Ping Exceptional Value fund gained about 39 percent last year, topping Bloomberg's list of the 25 best performing hedge funds with $250 million to $1 billion in assets.
SAC Alumni
Alumni of SAC, which had average annual returns of between 25 and 30 percent over two decades, have raised billions of dollars for their own funds. Former SAC money manager Aaron Cowen has raised $2.5 billion since starting Suvretta Capital Management in 2011, and it gained more than 7 percent last year, according to a person with knowledge of the firm. Ex-SAC Chief Operating Officer Sol Kumin started Folger Hill Asset Management in March and was overseeing $1 billion at the end of 2015.
Plotkin, who worked at SAC from 2006 to 2014, didn't mimic his boss's style. Cohen is known as a fiercely competitive trader who makes big bets on relatively short-term positions. Plotkin's trades were much less driven by a gut feeling, according to a former colleague. Deeply attached to his models and meticulous about data, he was known for discipline in his positions, the former colleague said. 
Plotkin uses the same philosophy to manage money at Melvin, and takes wagers using only moderate leverage, according to the person familiar with the fund's performance. A lawyer for Melvin declined to comment.
Melvin focuses on trading consumer discretionary stocks in the U.S., a sector that returned 10 percent in 2015 including reinvested dividends, more than any other in the S&P 500 Index.
Consumer Bets
Stan Altshuller, chief research officer at hedge fund analytics firm Novus Partners, says that Melvin also benefited from outstanding stock selection in that top-performing sector.
"The stocks that they picked outperformed the sector by a wide margin," he said.
Novus's models, which are based on publicly available data, showed Melvin made the most money on positions in Amazon, Skechers U.S.A. Inc., Nike Inc. and McDonald's.
Melvin boosted its position in Amazon in the second quarter of last year, according to a regulatory filing, benefiting from the stock's gain of 118 percent in 2015. The fund cut back its stake in the fourth quarter, ahead of a decline in the shares this year. It built a position in Skechers, a stock with few hedge fund owners, while its shares rose more than 150 percent in 2015 through August. Melvin sold its stake during the third quarter, avoiding a plunge of 32 percent on Oct. 23 after sales missed estimates.
Jaundiced Eyes
Publicly disclosed winnings accounted for just 14 percentage points of Melvin's total 2015 returns, Novus calculated. The filings don't show shorts, foreign-listed stocks or accurately account for leverage.
The firm also may have made money wagering against stocks. It reported owning put options on Weight Watchers International Inc. at the start of 2015 and GoPro Inc., which it established in the third quarter of 2015, according to filings.
"Every manager spinning out from a big-name fund is new and shiny and interesting, but still often looked at with a jaundiced eye," said Michael Hennessy, managing director of investments at Morgan Creek Capital Management. "SAC spinouts are no exception, though they might be looked at in some cases with two jaundiced eyes. As time passes, so too does the level of jaundice."
Methodology
Bloomberg's rankings of the top-performing hedge funds are based on funds' net returns for 2015. Because hedge-fund returns can be difficult to obtain, our lists are not all-inclusive. In addition, some of the numbers were difficult to verify. Unless the information came from Bloomberg data or the hedge-fund firm itself, we tried to verify it with other sources, including investors and other fund databases. All returns are for full-year 2015; fund assets are the latest available. Onshore and offshore assets were combined for a number of funds, while figures for other funds were only for the larger or better-performing class of the fund.
Before it's here, it's on the Bloomberg Terminal.
LEARN MORE