The $400,000 Man: A Smarter Crash-Test Dummy Called Thor
The most lifelike crash-test dummy yet.
By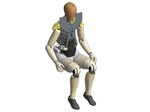 Innovators
The five-person Human Injury Research Division at the National Highway Traffic Safety Administration in Washington
Form and function
The Test Device for Human Occupant Restraint, or Thor, is a crash-test dummy packed with sensors that behaves more like the human body than current models. It's meant to help develop better designs and safety features for cars.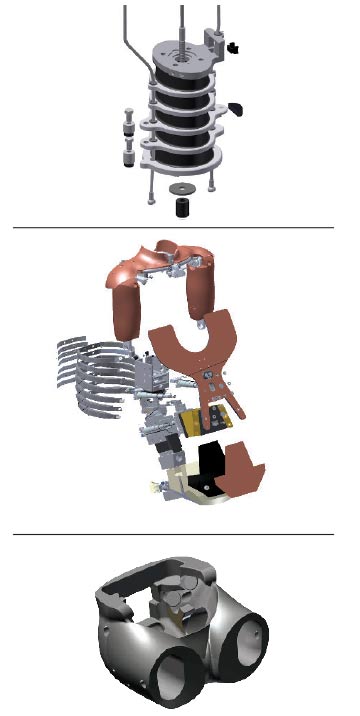 Sensors
Thor carries 57 sensors analyzing 140 variables like chest compression, sternum acceleration, and skull shifting. The old dummies typically measured about 20 such factors.
Origin
Development of the Thor dummy began in earnest in late 2009. Design company Humanetics Innovative Solutions won the contract to build it in 2011.
Analysis
Thor's bevy of sensors and reactions will make crash tests more rigorous than those performed with current dummies, which date to the 1980s, NHTSA says.
Funding
Each Thor dummy costs $400,000 to build, and NHTSA says it's spent millions of research dollars to develop them. The agency's annual budget is about $1 billion.
Market
Once the dummy becomes part of government testing, hundreds will be sold to auto companies, researchers, and regulators.
Movement
Thor's neck distinguishes between forces transferred through its "bones" vs. its "muscles," and it bends, twists, and expands like a human's, helping predict serious brain injuries. The knees, thighs, and hips carry proportionate weight.
Next Steps
NHTSA says it plans to use Thor as part of its public, nationwide crash-test analysis beginning in 2019. Once that happens, auto companies will also have to make their vehicles markedly safer, says Warren Hardy, head of Virginia Tech's Center for Injury Biomechanics. "We're going to be able to design things to prevent a wider range of injuries and keep people intact," he says, "not just keep them alive."
Before it's here, it's on the Bloomberg Terminal.
LEARN MORE