UN Readies Nuclear Solution to Destroy the Zika Virus
by
Male mosquitoes would be sterilized through radiation

Rivals question whether radiated bugs are up to the job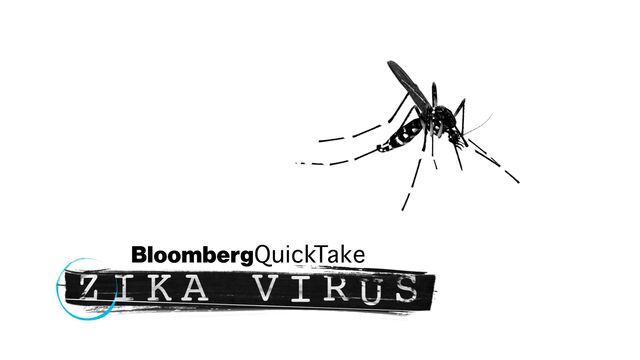 Intrexon Corp. has captured investors' attention this month with the prospect that its genetically-modified mosquitoes could help control the Zika virus sweeping through parts of Brazil. Now the Maryland-based biotech firm could be beaten to the punch by a nuclear solution developed by the United Nations.
Intrexon's shares have climbed more than 60 percent since Jan. 13, adding an additional $1 billion to the company's value, as public-sector scientists at the UN's International Atomic Energy Agency in Vienna were preparing to supply their own fix to the Brazilian authorities. While Intrexon re-engineers mosquito DNA so that the bugs die before they can pass along a virus, the IAEA uses radiation to sterilize male larvae so that when they mate, their progeny never hatch. And the IAEA will offer its technology for free.
"We transfer the technologies, train other scientists and then let countries take the lead," said Rosemary Lees, a medical entomologist at the IAEA, a United Nations agency.
---

A look at how Brazil, Guatemala and Venezulea are fighting the outbreak.
---
IAEA scientists will visit Brazil next week as they prepare to hand over their nuclear technologies to the country's health officials. Marie Rossi, a spokeswoman for Intrexon, said her company welcomes all efforts to control the spread of Zika. She said that Intrexon's bugs have been tested in the field since 2009 while the IAEA's latest technique hasn't been trialed or entered mass production.
The Brazilian outbreak of the mosquito-borne Zika has been declared a global emergency by the World Health Organization, adding to the problems facing embattled President Dilma Rousseff. Rousseff is fighting to stave off impeachment with the economy unraveling and the eyes of the world watching her preparations for hosting this year's Olympic Games.
Fighting Zika
The Zika virus is linked to a jump in the incidence of birth defects and could potentially infect up to 4 million people across Latin America, according to the WHO. It currently has no cure.
Intrexon says it is currently producing about 2 million transgenic bugs a week at its factory in Brazil and is preparing to open a second plant. The company has cut mosquito populations by about 80 percent in the affected districts of Eldorado and Piracicaba districts, it said last month. The WHO said Feb. 8 that genetically-modified mosquitoes could help to stop the spread of Zika.
The IAEA's method could produce about a million sterile male mosquitoes for about $400 once operations are scaled up, said Romeo Bellini, an entomologist at Bologna University who's designed bug-control programs for 25 years. While the technology is still at a relatively early stage, an IAEA-assisted fly factory in Guatemala is already releasing about 3 billion bugs a week.
Drone Deployment
Hadyn Parry, chief executive officer of the Oxitec unit that runs Intrexon's bug program, said his company's insects are competitive with whatever the IAEA can offer, though he declined to say what production costs.
"I don't think anybody knows which technique will prevail," Bellini said. "We don't have enough information and real-world studies when it comes to mosquitoes."
Indeed, the rival teams know each other well, as agency scientists have worked alongside their commercial counterparts. The IAEA's Lees previously worked at Oxitec while Oxitec's senior scientist Neil Morrison mass-reared flies in agency labs.
The biggest challenge is delivering mosquitoes to the affected zones in sufficient numbers to make a difference. While the more robust fruit- and tsetse flies can be released from airplanes after they're sterilized, mosquitoes need more gentle handling.
The IAEA has been working with Bielefeld, Germany-based drone manufacturer, Height Tech, to deliver thousands of sterilized males at a time. The technology would even allow the team to release the bugs inside cities, according to Konstantinos Bourtzis, a molecular biologist at the IAEA laboratories set amid rolling pastures an hour south of Vienna.
Mosquito Farm
The sprawling compound is protected by layers of high-tech security and houses millions of insects buzzing inside boxes covered with white-mesh cloth. The humid rooms where technicians work are heated to emulate tropical climates and the air hangs heavy with the scent of mosquito food: animal blood, liver powder, tuna meal and yeast.
"The technology is here," said Bourtzis. "We have provided the proof of concept and there is a trust in this technology."
The IAEA's sterile-insect program has helped North American farmers save more than $38 billion since the 1990s by eradicating destructive fly strains that attacked fruit and livestock. A program in Italy managed to eliminate about 80 percent of mosquito populations in targeted regions.
Bug v. Bug
The efficacy of the programs may come down to whether the irradiated male mosquitoes or their genetically-modified rivals are more successful at mating with the disease-carrying females to abort their reproductive process.
Parry questions whether the irradiated bugs will have the strength required to carry out their mission in the Brazilian environment.
"They're offering to do it for free but the key here is the fitness of the mosquitoes," he said in a telephone interview. "This is a dynamic process that is very different from agriculture, which is more homogeneous."
IAEA scientists dismiss the notion that their sterile mosquitoes suffer too much from the radiation treatment and struggle to procreate.
"It's just not true," said Lees. "Irradiated males perform just as well as any other."

Before it's here, it's on the Bloomberg Terminal.
LEARN MORE