How Trump's Failed NFL Bid Led to His Political Super Bowl
Bluster, seduction, and a hail of insults: an invariable game plan, no matter what the game.
By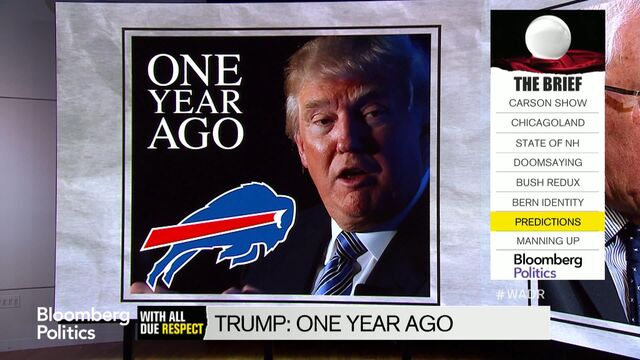 The Super Bowl is Sunday, featuring the upstart Carolina Panthers, led by impending NFL MVP Cam Newton, against the Denver Broncos and quarterback Peyton Manning, an all-time top-tier Hall of Famer playing (presumably) his final game while under the cloud of a PED scandal. As with all Super Bowls, there are countless storylines converging, and everyone's paying attention, because the NFL is the biggest sport in the country and this is its biggest game. One might dare called it yuge.