Photographer: Sean Gallup/Getty Images
EU's Controversial Car-Pollution Test Plan Wins Final Approval
by
European Parliament backs law on real-driving-emission checks

Veto motion by assembly's environmental committee falls short
A diluted European Union plan to test cars' smog-causing pollution under real-driving conditions cleared the final hurdle, with supporters promising that air will get cleaner and critics alleging that too little was learned from the Volkswagen AG cheating scandal.
The European Parliament upheld a proposal championed by EU governments to let real-world emissions of nitrogen oxides exceed permissible discharges by as much as 110 percent between September 2017 and January 2020 and by up to 50 percent thereafter. A veto recommendation by the EU Parliament's environment committee, which argued the measure is too soft on the auto industry, failed to garner the minimum 376 votes needed. The veto motion was supported by 317 members out of a total 751.
The plan's backers, which also include the EU's industrial-policy chief and the European Automobile Manufacturers' Association, say surpassing Europe's NOx limit of 80 milligrams a kilometer by more than twofold is less important than introducing road checks to complement laboratory testing given that discharges under actual driving conditions are 400 percent to 500 percent higher than in labs. To help win over EU Parliament members, European Industry Commissioner Elzbieta Bienkowska vowed to review the 50 percent overshoot ceiling and to move to enforce the legal cap no later than 2023.
"The European Parliament has taken a pragmatic decision," Ivo Belet, a Belgian member of the assembly's Christian Democrats, the largest faction, said after the vote on Wednesday in Strasbourg, France. "While the agreement is far from perfect, the adoption allows for a swift implementation of on-the-road emission tests. It offers an effective way to cut air pollution by diesel cars significantly in the short term."
With sluggish economic growth, high joblessness and a car industry that claims to employ almost 6 percent of the workforce, the 28-nation EU is trying to balance consumer and producer interests after Germany-based VW admitted in September that it fitted diesel engines with software to cheat U.S. checks on NOx discharges.
Politically Tricky
The deception, which the U.S. uncovered and prompted an EU-wide recall of 8.5 million Volkswagen vehicles, is politically tricky in Europe because more than half the cars in the region are powered by diesel -- which causes more urban pollution than gasoline while having less global-warming impact -- and because many member states have struggled to meet clean-air goals meant to reduce human sicknesses and premature deaths.
"The European Parliament has abdicated its responsibility to protect the health of EU citizens," Rebecca Harms, co-leader of the assembly's Green group, which endorsed the environment committee's veto motion, said after it fell short on Wednesday. "Today's vote represents yet another in a long list of victories for the car-industry lobby."
The real-driving-emissions test plan was approved by EU governments on Oct. 28 after they rejected a tougher proposal from Bienkowska because of concerns about extra costs for automakers. Since failing to push through her original plan, which would have allowed a maximum 60 percent overshoot of the EU NOx limit for two years from September 2017 and enforced the legal cap as of September 2019, Bienkowska has defended the watered-down deal.
Technical Rules
Especially troubling to opponents of the plan is that it will allow real driving emissions of NOx to be as high as 168 milligrams a kilometer between September 2017 and January 2020 -- a level that's closer to the EU's previous "Euro 5" standard of 180 milligrams a kilometer than it is to the current "Euro 6" limit of 80 milligrams. Both those EU caps are supposed to apply to discharges by cars "in normal use" and were approved by the EU Parliament as well as national governments about a decade ago, raising concerns that technical rules meant to underpin standards actually weaken them.
The EU Parliament's legal-affairs committee highlighted the reservations on Monday by endorsing the environment committee's veto recommendation, saying the overshoot margins amount to a "de-facto blanket derogation" from the EU's NOx limits. The assembly's vote on Wednesday showed the matter is as political as it is legal.
"Automobile manufacturers welcome the much-needed clarity, and are eager to move forward by implementing the new testing conditions," Erik Jonnaert, secretary general the Brussels-based industry association also known as ACEA, said after the result.
Watch Next: The Long Rise and Rapid Fall of Volkswagen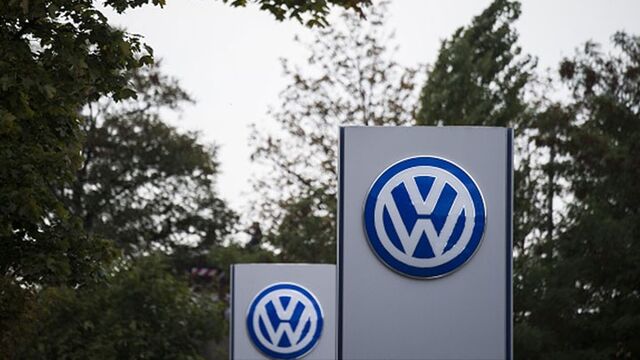 Before it's here, it's on the Bloomberg Terminal.
LEARN MORE