business
Brexit May Lose U.K. Billions in Funding for Climate, Renewables
By
EIB green funding at risk if U.K. votes to leave bloc

U.K. is biggest recipient of EIB Climate Awareness bonds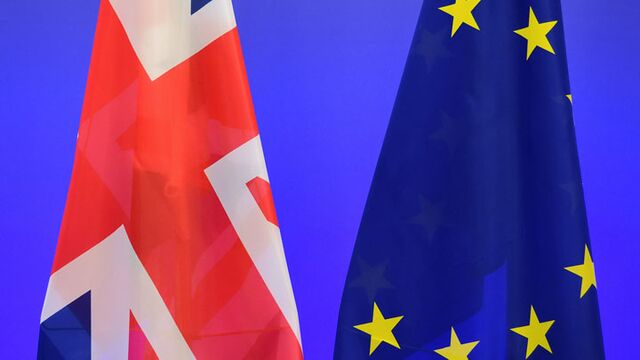 The U.K. risks losing out on billions of pounds of investment in renewable energy projects such as wind farms and grid upgrades if it quits the European Union and ditches its stake in the European Investment Bank.
Britain is the biggest recipient of the EIB's Climate Awareness Bond Project, taking 24 percent of the 7.2 billion euros ($7.9 billion) invested by the Luxembourg-based development bank in renewable energy and energy efficiency projects around the world since 2007, according to the EIB.
It is unclear if the U.K. would still get EIB funding if it left the EU, said Peter Munro, head of investor relations for the bank. Countries outside the EU have received just 12 percent of the total Climate Awareness Bond proceeds since 2007. It's a "devilishly complicated" issue and would depend on whether the U.K. wanted to remain a stakeholder and whether other member states would allow that, he said.
"If you're not a shareholder or you're not part of the EU, you wouldn't derive the same privileges as a shareholder or an EU member," Munro said in an interview.

The EIB is the world's largest issuer of green bonds, and has pledged to lend 100 billion euros for climate action over the next five years to a wide range of projects including sustainable transport, energy efficiency and helping countries adapt to the impacts of warming temperatures.
Prime Minister David Cameron is preparing to hold a referendum as early as June on the U.K.'s EU membership after months of negotiations with member states to seek reforms of the union. He pledged to hold the vote by the end of 2017 at the latest.
The EIB has no plans to change the contracts or call back existing loans to the U.K. in the event of a British vote to leave the EU, or Brexit.
Dong Energy A/S the world's biggest offshore wind developer, said last month that the Brexit threat would not derail its plan to invest 6 billion pounds in wind farms off the coast of the U.K. by the end of the decade.
David Powell, economics campaigner for environmental group Friends of the Earth, which is campaigning for the U.K. to remain in the EU, said the U.K. risks becoming "the dirty man of Europe" by leaving. 
"If Brexit meant the U.K. would lose access to vital funding to rise to the challenge of the Paris Agreement it would be yet another huge risk to the environment from bailing out of the EU," he said in a statement, referring to the global climate accord brokered in December between 195 nations.
The Department of Energy and Climate Change didn't respond to a request for comment.
Before it's here, it's on the Bloomberg Terminal.
LEARN MORE