How Does Your Work-Life Balance Compare With These High-Achievers?
How many hours do you work each week?
By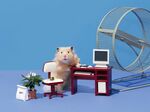 "Close to 60. I've always believed that a good lawyer is available and a great lawyer is always available. Happily, I don't need much sleep, and I still find time for a personal trainer, guitar lessons, and playtime with my grandson."
Angelo Genova
Senior partner, co-founder, and chairman, Genova Burns, Newark, N.J.
"Forty to 70—it all depends on meetings and how much I need to prepare. I make time for hikes, SoulCycling, and personal travel, because it's all important."
Jan Becker
Senior vice president for human resources, Autodesk, New York
"Every waking hour. I'm always in touch, making decisions or asking questions. I look at smartphones as my liberation, allowing me to get away from my desk and still work effectively."
Jimmy Haber
Managing partner, ESquared Hospitality, New York
"Around 70. I'm up by 6 a.m. to exercise and arrive at the restaurant around 11 a.m. for meetings and tastings. By 5:30 p.m., service is under way, then it's nonstop hustle for the rest of the night."
Daniel Humm
Chef and co-owner, Eleven Madison Park and the NoMad, New York
"Like many single moms, I strive for the 40-hour week. On Fridays, I work from home so I can drive my 10-year-old daughter to school. I really treasure those drives."
Mary Ann Fitzmaurice Reilly
Senior vice president, American Express, New York
"Around 30. I worked 80-plus hours a week in corporate America for a long time, and now I want to have time to enjoy life."
Melanie Benson Strick
President and founder, Success Connections, Los Angeles
"About 65. I start early to connect with people in Europe, then work a normal day to be home for my daughter's dinner, bath, and bedtime. In the evenings, I have conversations with people in Asia."
Ginny Davis
Chief information officer, Technicolor, Los Angeles
Before it's here, it's on the Bloomberg Terminal.
LEARN MORE