Air Wars
Bush Super-PAC Launches Ad Campaign Attacking Rubio Over 'Amnesty'
Right to Rise will spend close to $3 million airing the spot in the coming weeks in Iowa and South Carolina and on Fox News.
By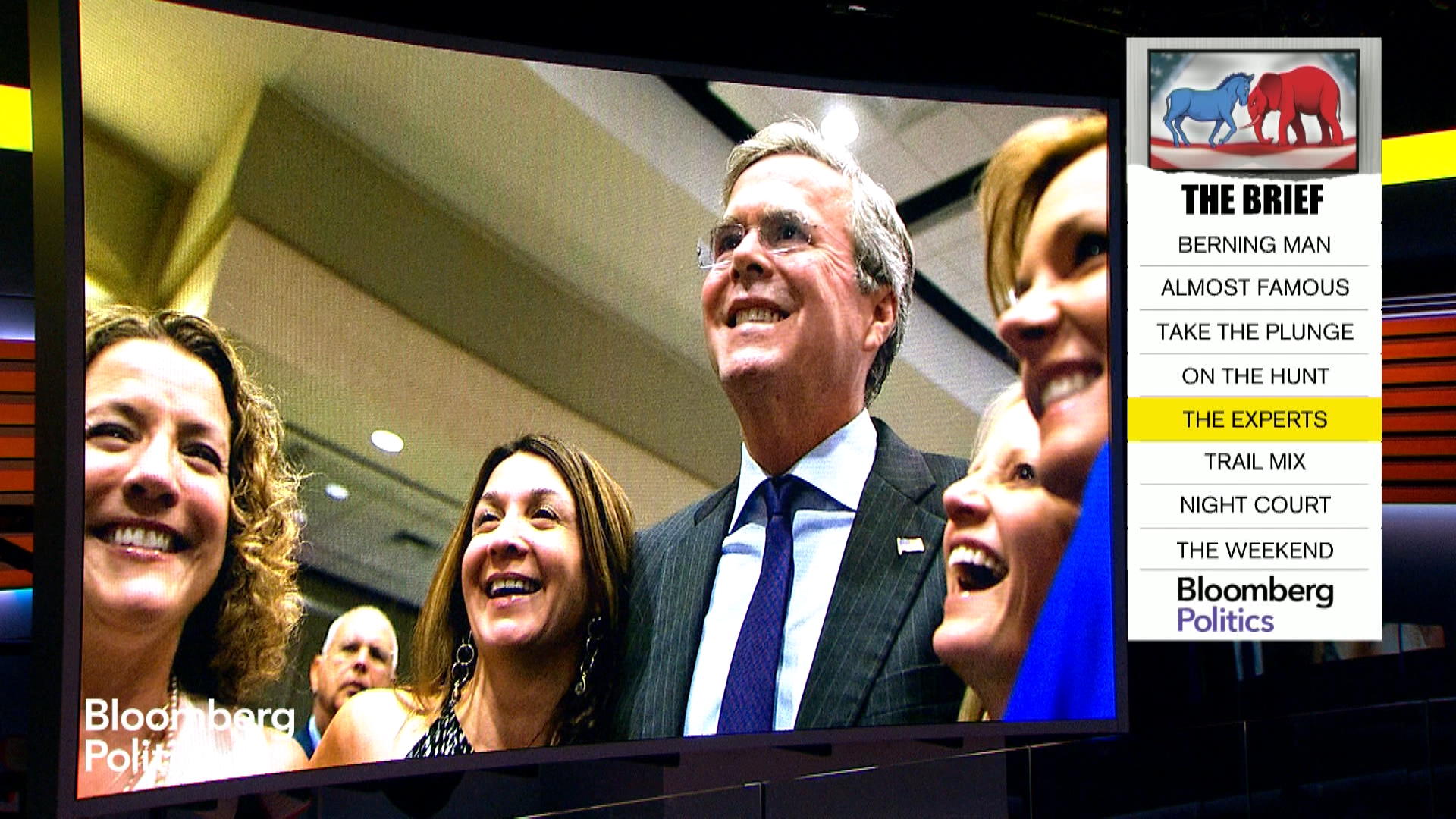 The super-PAC supporting Jeb Bush plans to spend nearly $3 million on a TV ad campaign painting Marco Rubio as "just another Washington politician" who has repeatedly changed his mind on immigration.
The ad campaign by Right to Rise PAC represents an escalation of a long-simmering feud between the two Floridians vying for the Republican presidential nomination. The ad will run starting Monday night in Iowa and South Carolina, and on Fox News nationally, according to a spokesman for the group. It will spend $1,834,000 running it in Iowa over the next two weeks, and $1,039,000 in South Carolina over the next week. Right to Rise also plans to spend money to air the spot on digital platforms.
Called "Vane," the ad portrays Rubio standing on a weather vane and twisting from one side to the other with his hand in the air as the narrator speaks.
"Marco Rubio: He ran for Senate saying he opposed amnesty. Then he flipped, worked with liberal Chuck Schumer to co-author the path to citizenship bill. He threatened to vote against it, and then voted for it. He supported his own Dream Act, and then he abandoned it. Marco Rubio: just another Washington politician you can't trust," the narrator says. "Jeb Bush: He's a leader, so you always know where he stands."
The Rubio campaign dismissed the ad as a desperate move by a failing campaign.
"Jeb Bush and his establishment allies are trying to buy this election and they know Marco is standing in their way. That's why their attacks grow more desperate by the day. When Marco is president, there will be no amnesty and we will secure the border. Period," Rubio spokesman Alex Conant said in a statement.
The ad picks at one of Rubio's biggest vulnerabilities with conservative voters, his relatively pro-immigration positions, many of which, ironically, Bush agrees with. The purchase by the well-funded group in the final stretch before Iowa indicates that Bush allies view Rubio as their primary competition for winning over moderate Republicans. The two candidates, along with Chris Christie, John Kasich, and Ted Cruz, are all running close to one another for second place in recent polls behind Donald Trump in New Hampshire, the state where establishment Republicans hope to make a stand.
The ad buy was first reported Monday by the Washington Examiner.
Before it's here, it's on the Bloomberg Terminal.
LEARN MORE