This Battered Emerging-Market Stock May Get a Quick Bounce
By and
Saudi chemical giant Sabic among most oversold emerging stocks

Long-term trend still bearish as technical signals point up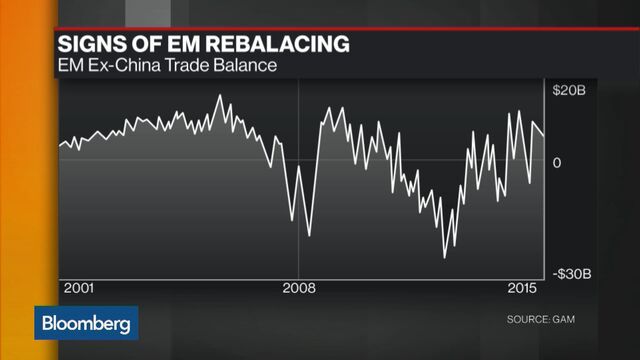 Saudi Basic Industries Corp. may be poised for a short-term rebound after becoming one of the developing world's most oversold stocks, according to three technical indicators that some analysts use to predict share price moves.
The state-controlled company that's among the world's biggest chemical manufacturers plunged 7.9 percent this year through Wednesday as falling oil prices and Saudi Arabia's escalating tension with Iran battered the country's equity market. The kingdom's plan to cut subsidies and sell stakes in government entities exacerbated the stock's retreat.
Sabic's relative strength index, a gauge of strength or weakness in a stock, was just above 20, well into the below-30 territory where shares are considered oversold and turnarounds are common. Shares of the Riyadh, Saudi Arabia-based company also traded near the lower Bollinger band, a charting technique used by analysts, meaning their short-term moving average was just at the edge of where it trades 95 percent of the time.
It's statistically unusual for the stock, which had declined 22 percent through Wednesday since a peak in November, to fall below that lower band. The shares were also right near where they have rebounded twice before, both last year and in 2014. That put them at what technical analysts call a triple bottom, a rare bullish signal.
That said, the longer-term trend remains fairly bearish, so if there is a bounce, it might be short-lived. The shares dropped 4.2 percent at 12:11 p.m. in Riyadh on Thursday, amid a global equity rout and as Brent crude slipped under $33 per barrel.