Activision Acquires E-Sports Event Pioneer Major League Gaming
by
Trade report cited signs of financial struggle at the company

Professional and amateur game tournaments will be featured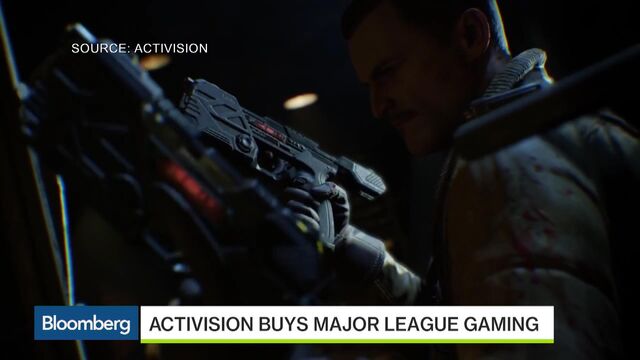 Activision Blizzard Inc. is buying e-sports pioneer Major League Gaming, deepening its commitment to the business of producing live video-game competition.
As part of the deal, Activision is acquiring MLG.tv, an online network for professional tournaments, and GameBattles, a site for amateurs. Terms weren't disclosed, according to a statement Monday. ESports Observer put the price at $46 million in a Dec. 30 report and cited signs Major League Gaming was struggling financially.
The deal follows Activision's announcement last year that it was creating a division to stage and televise e-sports events around its Call of Duty and Destiny video-game franchises, and other products. Major League Gaming was co-founded in 2002 by Mike Sepso. He runs Activision's e-sports effort with former ESPN CEO Steven Bornstein.
"The team has the most experience in the industry producing premium e-sports content," Sepso said in an interview. "I think we can grow it and make it bigger here."
The company will continue to work with publishers of non-Activision games, Sepso said.
Before it's here, it's on the Bloomberg Terminal.
LEARN MORE