How the Queen of Home Shopping Does Christmas
Joy Mangano, inspiration for David O. Russell's new movie, is ready to move beyond the Miracle Mop.
By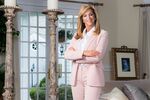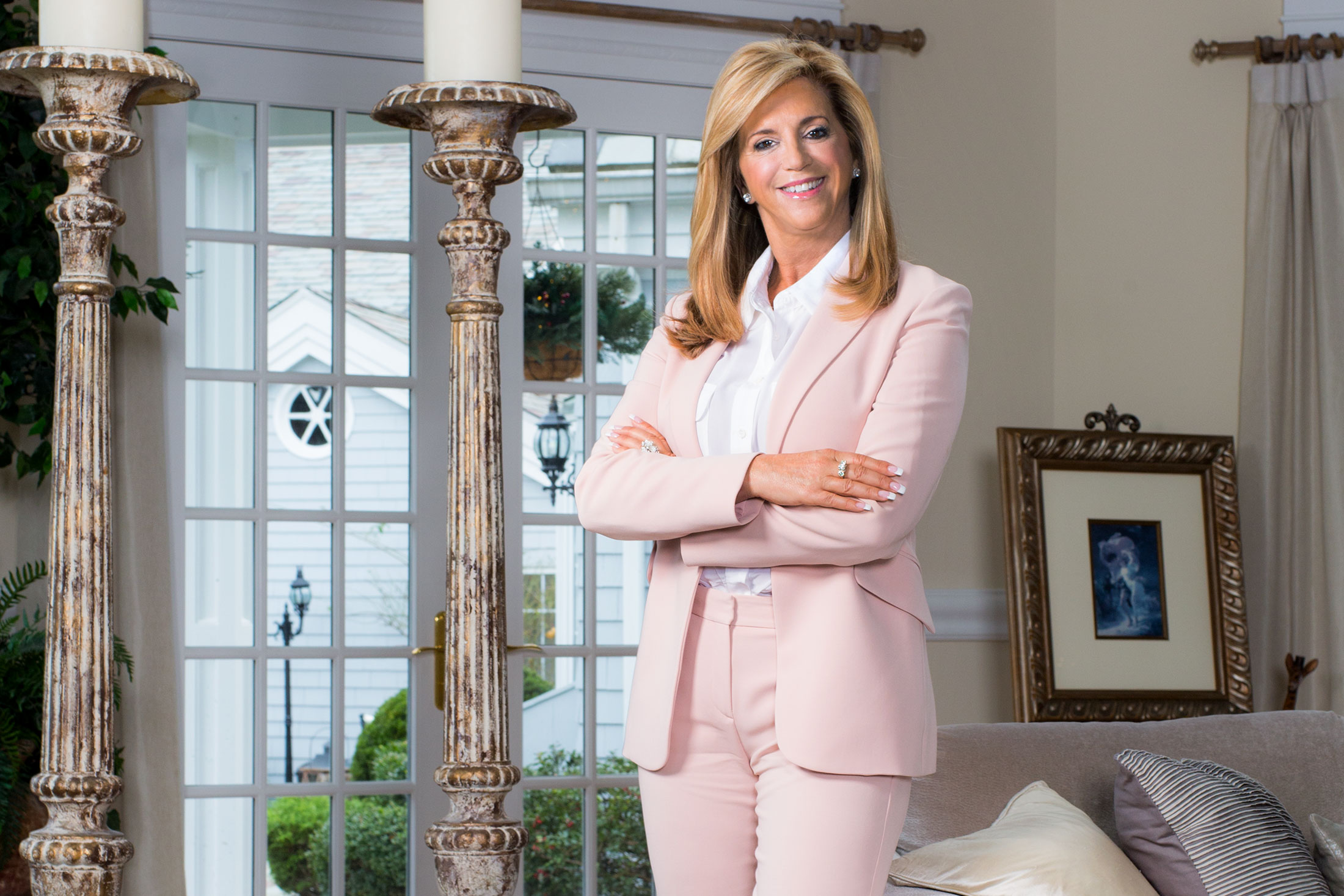 Four days after Thanksgiving, Joy Mangano's home is fully decorated for Christmas, down to the little wreath on the front grille of her car. Originally designed by Stanford White, the stately, rambling house has been added on to over the years, and it now has more than 40,000 square feet and 13 bathrooms. Besides her adult children—Christie, Bobby, and Jackie—and her company—Ingenious Designs, of which she's the founder and president—and her products, the house is Mangano's pride and joy.
Inside, the merchandise that's made Mangano the biggest star on HSN is everywhere: There's a pair of Joy Readers folded neatly on a coffee table near the enormous Christmas tree; there are a few guitars from her collection with country singer Keith Urban propped up near the piano; and there's at least one bundle of Forever Fragrant scent sticks in every room. "I love product," she says. "I see the world through product."
A lot's happening for Mangano this holiday season. On Christmas Day comes the release of Joy, a movie based on her early days as an inventor and single mom, directed by David Russell and starring Jennifer Lawrence. Then on Jan. 9, Mangano will release a collection of Joy products at Target, Macy's, Bed Bath & Beyond, and the Container Store. For the first time, in-store shoppers will be able to get their hands on My Little Steamer, a portable wrinkle eraser; the Better Beauty Kit; the Memory Cloud Pillow; and those Forever Fragrant sticks, which Mangano describes as "the marriage of a fine fragrance and an odor elimination." Her velvet-flocked Huggable Hangers—her top-selling product (it's spawned a thousand imitators)—are part of the collection as well, though they're already on sale at Target and the Container Store. The pièce de résistance is a redesigned Miracle Mop, the product that made her famous almost 25 years ago and the engine of Joy's plot.
Mangano first showed the Miracle Mop on QVC in 1992. At the time, she was a single mother of three from Long Island, struggling to support her family with part-time jobs. She and husband Tony Miranne had divorced a few years earlier, and she'd gone deep into debt to finance the prototypes, a mop with a retractable, twistable handle to wring out water and a head made from 300 feet of continuously looped cotton yarn.
Selling products on TV was still fairly new and risky—QVC had been founded only six years earlier—but Mangano needed the shot. She talked the network's buyers into purchasing 2,500 on consignment. Sales were modest until she insisted she be allowed to go on-air and pitch the mops herself. In her first 20 minutes, she sold 18,000.
Mangano's pitch is more enthusiastic than polished. "Picture yourself sitting there, watching," she says. "You can tell when somebody's authentic about what they're saying. For me, I'm part of that product. I'm so passionate about it, it's like talking about my children." To date, she's sold more than $3 billion worth of merchandise.
Barry Diller bought HSN in 1995; three years later he acquired her company, bringing Mangano over to the network. (Diller was chief executive officer of QVC in the early '90s.) HSN's audience is 87 percent female, according to the network's CEO, Mindy Grossman, who spun the company away from Diller's IAC/InterActiveCorp in 2008 and took it public. "These are women who want to make their life more efficient, because they're busy. They're working," Grossman says. "I've traveled with Joy—women come up to her in airports, and the first thing they say is, 'Thank you for making my life easier.' "
Mangano has the largest customer base at HSN. Her fans have been known to preorder products in such numbers, they sell out before Mangano even reveals what they do. Retail is a different arena. She'll be able to reach many times the number of people—her retail partners have a combined customer base that far outnumbers HSN's 60 million shoppers—but in the stores, those customers will be on their own. There will be no Joy Mangano there to explain the products' many "features and benefits." So she and her team have redesigned the branding, the logo, and the packaging—everything down to the little chalk sketches on the label meant to evoke the drawings she makes when she's developing an idea.
They also set about re-creating the Miracle Mop, which had remained essentially untinkered-with since 1992. One great advantage of the original mop was that you could wring it out standing up. The new version is completely "self-wringing"—an "inner helix" stretches the strands of the mop head taut as you extend the handle. "It should be a $50 mop, but I was possessed to have the same price as we did when we launched the original," Mangano says. "America and the world is going to get it for $19.95. It's incredible. We're so excited about it, really. When is a mop the star of a movie, right?"
Joy isn't technically about Mangano. The film never uses her full name or calls anything a Miracle Mop—but it is the story of a single mother named Joy who lives on Long Island, invents a mop you don't have to squeeze with your hands, and makes a fortune selling them on TV. "I actually didn't believe the producers when they said, 'Joy, we're writing a movie about your life,' " she says. "I was like, 'Oh, OK, fine, call me tomorrow.' "
That the retail launch occurs so soon after the film's release is somewhere between canny planning and a happy accident: Everyone at Ingenious Designs swears they were planning the brick-and-mortar move before the movie came into play. But, says Mangano's daughter Christie, who's the senior vice president for brands at Ingenious Designs, the release put a convenient "cap" on their development process. "You can't do a rebrand after something like that," she says.
Mangano's son, Bobby, also works at the company as executive vice president of business strategy and development. (Jackie, the youngest, works for HSN as an on-air fashion expert.) Christie's and Bobby's offices are right next door to their mother's. Even Miranne, Mangano's ex-husband, is at the company as its executive vice president for retail sales. "We were always around it," Bobby says. "My first job ever was with the mop looms, when you'd move them to the sewing table. In order to move them, you needed to keep all the strings aligned, and some brilliant person—probably Joy—said, 'Let's use straws.' For some reason, somebody ordered straws with wrappings on them, so my job was to unwrap the straws. I remember thinking, even at 4 or 5, Why didn't we just order them without the wrappers?"
Christie and Bobby are both extremely proud of their mother. (They call her Joy at the office and Mom at home.) "I couldn't be more flattered and honored, truly," Mangano says of all the attention the movie has generated. "There's a point where it's surreal. But I still do what I so love to do, which is create products." At the moment, she's working on a line of luggage she can't talk about yet, and she's relaunching a toaster oven she first released in 2009. She'll also be going on tour with her retail collection in January, hitting up her partners' stores coast to coast. Shoppers should be in for quite a show. "I promise you," Mangano says, "if they put a mop in my hand, and a floor underneath me, I will be there doing it."
Before it's here, it's on the Bloomberg Terminal.
LEARN MORE