Brazil's Esteves Wins Release From Jail, Under House Arrest
By , , and
Former BTG leader must stay at home until he finds a job

Lost his role as chairman and chief executive officer of BTG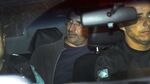 Andre Esteves, the billionaire founder of Grupo BTG Pactual SA, won his release from jail three weeks after being arrested in connection with a corruption probe in Brazil. BTG's bonds and shares soared.
Esteves, who stepped down as BTG's chairman and chief executive officer four days after his Nov. 25 arrest, must remain at home in Sao Paulo, said his lawyer, Antonio Carlos de Almeida Castro. The banker can't have contact with other people involved in the investigation or employees of BTG, Castro said.
"It was a great victory," Castro said in a phone interview from Brasilia Thursday.
Esteves also can't have a management role in any of the companies involved in the corruption investigation while the case against him proceeds, the ruling by Judge Teori Zavascki says. Esteves will be allowed to leave his home only if he finds a new job, according to the ruling.

Shares of BTG rose 7.6 percent to 15.60 reais in Sao Paulo, after gaining as much as 12 percent earlier Thursday. The company's $1 billion of 4 percent notes due 2020 rose 5 cents to 75 cents on the dollar to yield 11.9 percent.
Esteves, 47, was arrested Nov. 25 on suspicion that he and Senator Delcidio Amaral sought to interfere with testimony in the pay-to-play corruption scandal engulfing the state-owned oil giant, Petroleo Brasileiro SA. Esteves's attorneys argued that he was only arrested because he's one of the wealthiest people in Brazil, according to court documents filed this month with the supreme court. Amaral remains in jail, the court's press office said, adding that the timing of Esteves's release will depend on when the jail receives the judge's decision.
After landing a job, Esteves must still remain at home at night and during days off, according to the supreme court's press office, which said he must surrender his passport and appear in court every 15 days.
The investigation didn't find sealed documents Esteves was allegedly holding, Zavascki wrote in his ruling, adding that documents presented by Esteves's lawyers showed he was working at BTG's Sao Paulo headquarters at the time of a Nov. 19 meeting other investigators said he attended.
A BTG press official said the bank won't comment.
BTG Pactual has lost about half its market value since Esteves's arrest on concern financing sources for the bank would dry up. To boost liquidity and calm investors, BTG put assets up for sale, including a 2.38 billion-real ($614 million) stake in hospital chain Rede D'Or Sao Luiz SA and a portfolio of loans. It secured a credit line of 6 billion reais from the nation's privately sponsored deposit-guarantee fund.
Federal prosecutors told the judge that BTG is under investigation by Brazil's audit court, known as TCU, for "irregularities" tied to the acquisition of a stake in Petrobras's assets in Africa, according to the ruling. A former Petrobras executive testified that Esteves and his partners at Derivados do Brasil paid bribes to rebrand the gas-station chain, prosecutors also told the judge.
Esteves's lawyers said he wasn't charged in connection with any of those allegations. An official at BTG declined to comment.