Fed Removes Reverse Repo Cap to Ensure Control Over Rates
by and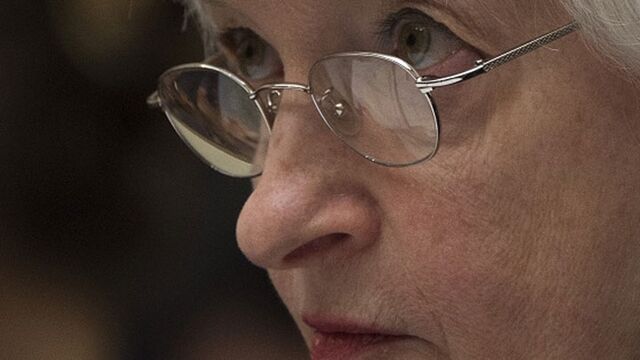 The Federal Reserve removed the daily limit on aggregate borrowings through its overnight reverse repurchase facility, previously set at $300 billion, in a step designed to make sure the benchmark interest rate stays inside its new target range.
The size of the facility will be "limited only by the value of Treasury securities held outright in the System Open Market Account that are available for such operations and by a per-counterparty limit of $30 billion per day," the Fed said in a statement on Wednesday in Washington.
The move came in conjunction with the Federal Open Market Committee's decision to increase the target range for the federal funds rate by a quarter percentage point to 0.25 percent to 0.5 percent.
The Fed increased the interest it pays on overnight reverse repos to 0.25 percent from 0.05 percent to put a floor at the lower end of the range. It also raised the interest it pays on excess reserves held at the Fed to 0.5 percent from 0.25 percent to mark the upper end of the range.
Fed reverse repos are conducted with money market mutual funds and broker-dealers and serve to drain excess liquidity from money markets. If investors offered to lend the Fed more money than the Fed was willing to borrow, the central bank wouldn't be able to keep interest rates in its new target range. This happened in September 2014 on the final day of the quarter, driving rates below the Fed's target range.
Before it's here, it's on the Bloomberg Terminal.
LEARN MORE