Trump's Face Pulled From Dubai Luxury Golf Course Project
by
Proposal to ban Muslims from entering U.S. prompts backlash

Twitter spat erupts between candidate, Saudi Prince Alwaleed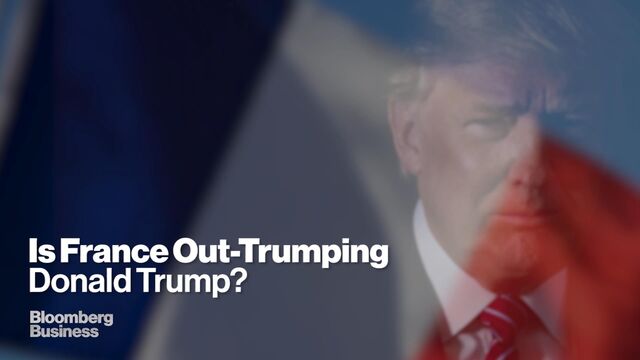 An image of Donald Trump was taken down from a billboard advertising a golf course and luxury-housing development on the outskirts of Dubai as international backlash grows against the presidential candidate's proposal to bar Muslims from entering the U.S.
Developer Damac Properties Dubai Co., which is building two Trump-branded golf courses along with 104 mansions, said on Dec. 8 it wouldn't comment on the "personal or political agenda" of the leading Republican candidate. By Friday morning, images of the U.S. business mogul and his daughter, Ivanka, had disappeared from outside the Akoya real estate development.

A spokesman for Damac couldn't be reached for comment outside business hours.
Dubai's Landmark Group, one of the region's largest retailers, said on Dec. 9 that it's suspending sale of all products from the Trump Home decor collection. Trump proposed banning Muslims from entering the U.S. following a mass shooting in California that officials say was an act of terrorism by a radicalized Muslim couple.
Some Middle East executives began speaking out against Trump even before this week's controversy. Billionaire Khalaf Al Habtoor, who described Trump as "a breath of fresh air among usual suspects" in August, has since changed his view. "I was wrong about Donald Trump and I don't mind admitting it," the Dubai hotel owner wrote in The National newspaper on Nov. 25.
The Republican's comments are sparking criticism in various corners of the world, including those that typically refrain from weighing in on U.S. elections.
The candidate said Thursday that he canceled a planned visit to Israel, a day after Prime Minister Benjamin Netanyahu rejected Trump's comments about Muslims. More than 500,000 people signed a petition calling for the U.K. to ban him from entering the country, and Prime Minister David Cameron slammed Trump's comments in Parliament.
Trump is also in a Twitter spat with Prince Alwaleed bin Talal al Saud, a billionaire businessman and member of the Saudi royal family. Alwaleed wrote on the social media site Friday that Trump was "a disgrace not only to the GOP but to all America" and should withdraw from the race. Trump returned fire, tweeting that the prince was "dopey" and trying "control our U.S. politicians with daddy's money." Saudi Arabia's richest man, Alwaleed has a net worth of $27.2 billion, according to the Bloomberg Billionaires Index.
Trump Mansions
Damac began selling Trump-branded mansions with a starting price of 6.5 million dirhams ($1.8 million) in March, the company said at the time. At a press conference in Dubai last year, Trump said the golf course and housing project would be completed in 2017 and that he would be responsible for managing the development for the next 25 years. A sign saying Akoya Trump remains at the entrance of the site.
Watch Next: Have European Leaders Trumped Trump?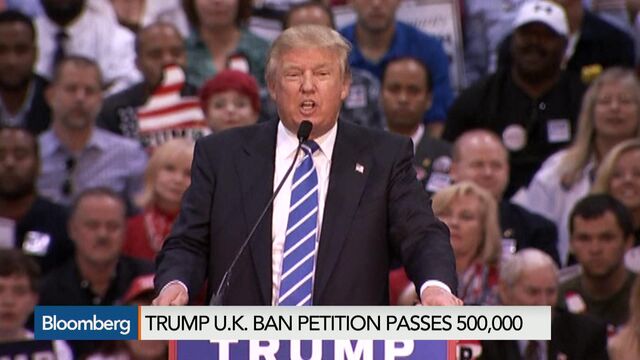 It's not the first time that Trump's comments during his presidential bid have hurt his business interests. In an interview in July, he said that his characterization of Mexican immigrants as violent criminals and "rapists" had lost him customers for his brand. Macy's, Serta mattresses, Univision, Nascar, and NBC have all terminated agreements with Trump since he began his bid for the White House.
Still, support among voters continues to increase. A New York Times/CBS News poll said Thursday that Trump's support among Republican primary voters has gained 13 points to 35 percent, his highest level yet.
Before it's here, it's on the Bloomberg Terminal.
LEARN MORE