DuPont CEO Breen Says Board Discussed Dow Merger in February
by
Shared outlooks with Dow chief later on a Sunday in Princeton

`We both were on the same wavelength' for deal, then split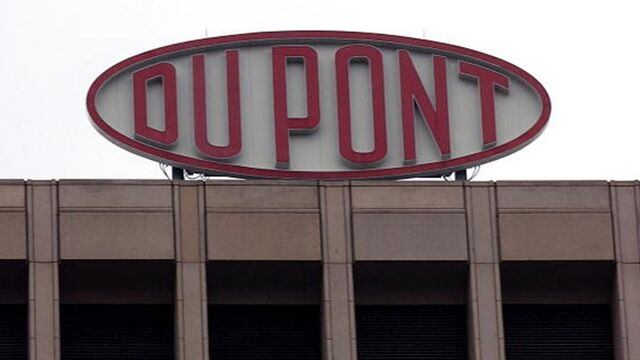 Ed Breen, who became chief executive officer of DuPont Co. last month, said a merger with Dow Chemical Co. was under discussion in February when he joined the DuPont board.
Breen "seriously" pursued the deal as a board member over the ensuing months, he said. At the time of the discussions, Ellen Kullman was CEO of DuPont. She resigned in October.
Speaking Friday in an interview following the announcement of DuPont's merger with Dow Chemical, Breen said Dow CEO Andrew Liveris called him to discuss a the deal on his first day as the permanent head of DuPont. The two spent the following Sunday afternoon at a restaurant in the Hyatt Regency in Princeton, New Jersey, discussing their respective visions, Breen said.
"We talked about putting the companies totally together," not just agriculture, Breen said. "We both were on the same wavelength. It's extremely attractive to put these companies together and then separate into three world-leading platforms."
Dow and DuPont, two historic giants of U.S. industry, will join in an all-stock merger of equals that's the first step in a plan to create three new businesses in agriculture, commodities chemicals and specialty chemicals. Liveris, 61, will be executive chairman of the new company, and Breen, 59, will be CEO.
Since 2006
Dow has sought the merger since 2006, Liveris said in the same telephone interview. The board realized a decade ago that Dow "was not going anywhere" because its commodity divisions such as plastics compete against companies that are state-owned and subsidized, he said.
"So we were looking for an innovation partner," Liveris said. "We knew we needed to build an innovation engine to deserve that partner. The first go-around didn't work because we were not the company we became."
When Breen took over as interim DuPont CEO in October, "he talked to me," Liveris said. "The mindset of DuPont and the mindset of Dow aligned."
Breen was appointed to the DuPont board as part of an accord with activist investor Trian Partners. He said activists didn't play a large role in the deal.
"We put this together between the two of us," Breen said in the interview. "Maybe this was a unique time in the history of both companies where we could pull this off," he said on a conference call with analysts.
Breen is best known for helping Tyco International Plc recover from scandal and then breaking it up. Liveris, a 39-year Dow veteran, became CEO in November 2004.
Dow is based in Midland, Michigan, and DuPont is in Wilmington, Delaware. The new company will have dual headquarters in those cities.
Before it's here, it's on the Bloomberg Terminal.
LEARN MORE