Student Debt Can Hurt Women More Than Men
A loan can be more financially painful for women, whose pay doesn't grow at the same rate as men.
By and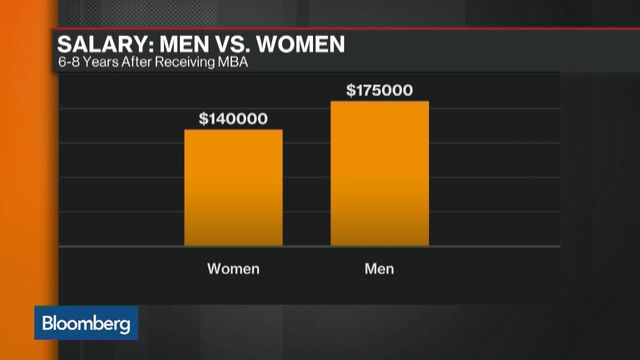 Women, you may already know, get paid less than men. That's true broadly—for every dollar that men take home, women earn 21¢ less—and among the nation's most educated workers. Bloomberg revealed last month that women with MBAs earn a median of $35,000 less than men eight years after graduating from business school. One particularly painful effect of that earnings divide is that it makes paying off student debt loads, which continue to balloon, harder for women at work.