NXP Sees Freescale Deal Needing 18 Months to Bolster Growth
By and
Combined product offering will take time to win chip clients

Takeover valued at about $12 billion completed on Monday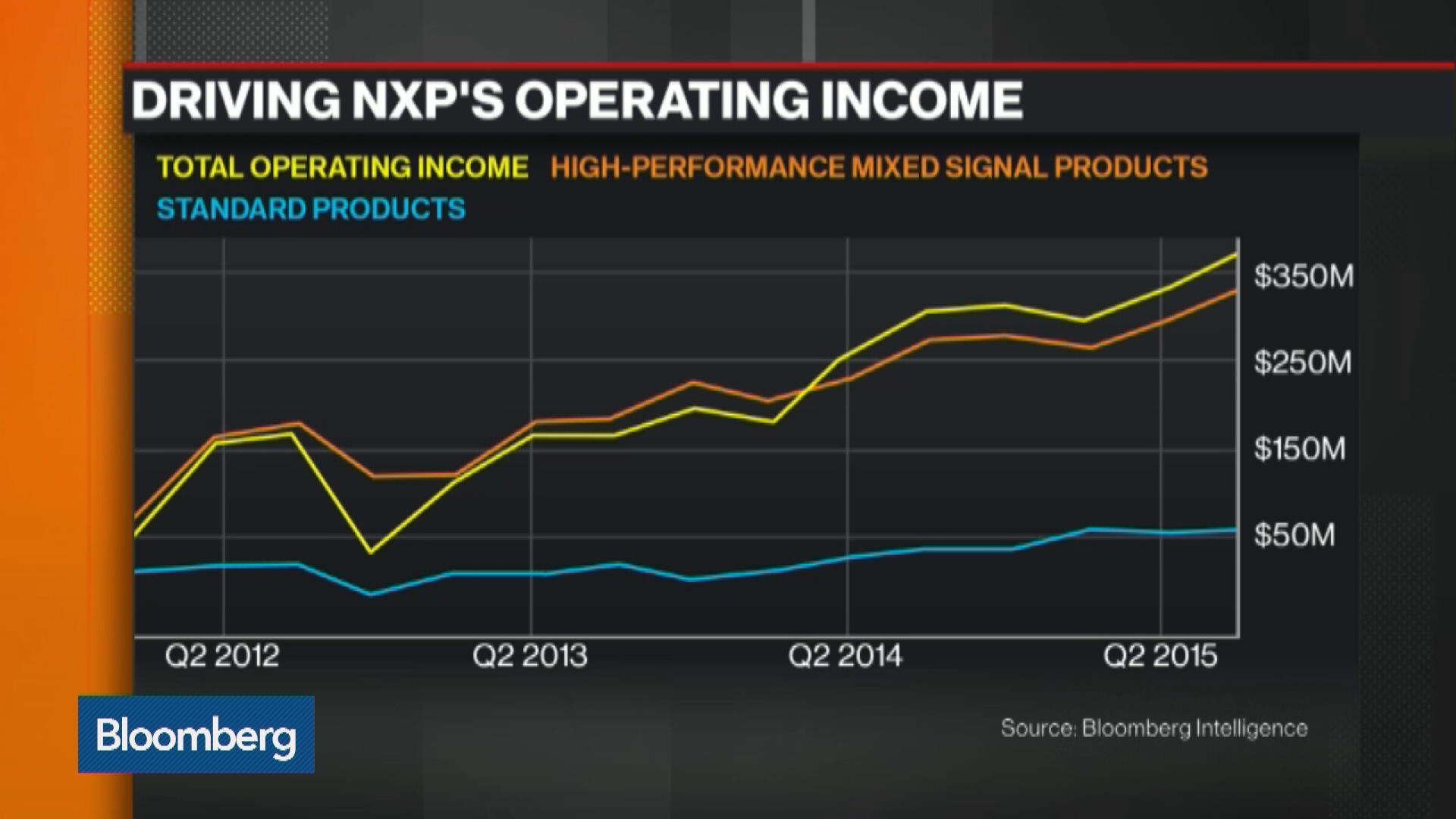 NXP Semiconductors NV Chief Executive Officer Rick Clemmer said it'll take about 18 months for the takeover of Freescale Semiconductor Ltd. to boost the Dutch chipmaker's growth rate as the merged entity begins to win contracts for its combined product line.
"Over time, we will see an acceleration of the growth rate," Clemmer said in a phone interview. "Initially it will be just simply the growth rates of the two companies individually added together."

The acquisition, completed on Monday and valued at about $12 billion, is part of NXP's bet on rising demand for technologies that make cars more autonomous, a market set to boom to $42 billion in 2025 and $77 billion in 2035, according to an April report by the Boston Consulting Group. The combination also makes Eindhoven, Netherlands-based NXP stronger in chips that add features such as payment capabilities to smartphones.

About 40 percent of the combined entity's revenue will come from its automotive business and a similar percentage from its security and connectivity unit, Clemmer said. Investors will have to wait until April for a more specific sales forecast, he said. Integration of the two organizations is expected to take about two to three quarters, the CEO said. He didn't rule out job cuts, but said that these would mostly involve support functions.
"Rick Clemmer has bought and sold companies, so he understands what it takes to get costs synergies out as well as revenue synergies," Anand Srinivasan, an analyst at Bloomberg Intelligence, said by phone. "His expectation for a year-and-a-half to get revenue synergies is realistic," while "cost synergies are easier to get than revenue synergies."
NXP fell as much as 2.7 percent and was trading down 2.6 percent at $88.11 as of 12:04 p.m. in New York. The stock had gained about 30 percent after the merger was announced in March before falling back as concerns over China's economic growth prospects led to an industrywide slowdown. This year, NXP has risen 15 percent, valuing the company at $22.2 billion.
Automotive Opportunity
With carmakers adding self-drive features to vehicles, NXP is attempting to become a powerhouse in offering chips that enable such functions. NXP will be able to offer more complete product packages, giving it an advantage versus some competitors, Kurt Sievers, head of NXP's automotive division, said in a phone interview.
The acquisition combines Freescale products, such as sensors that support driver assistance systems through front- and rear-view cameras, with NXP's semiconductors for communication between cars as well as links between vehicles and their surroundings.
"There are clearly synergies where one plus one is more than two," Sievers said. "With the technology at hand we are in a position that we can have self-driving cars in confined areas in two years."
Sievers said he already predicts benefits from combining the two companies' infotainment products. The addition of Freescale's multimedia application processor to NXP's chips makes its offering stronger, he said.