Morgan Stanley Names Flowerdew Top Treasury Trader Amid Cuts
by , , and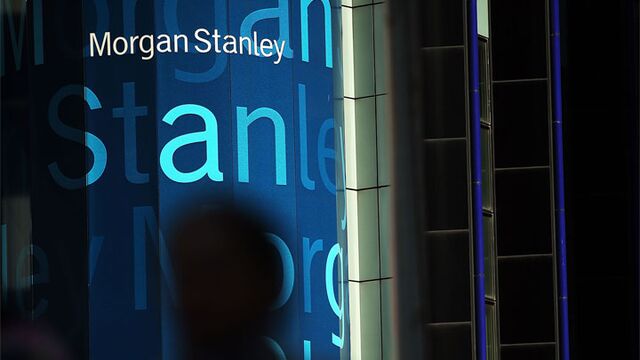 Morgan Stanley, which plans to cut as much as a quarter of its fixed-income staff globally, has named David Flowerdew to replace Jaideep Bedi as head of U.S. Treasuries trading.
Flowerdew will add the title to his current position as head of U.S. swaps, said Mark Lake, a spokesman for the New York-based bank, one of 22 primary dealers that trade Treasuries with the Federal Reserve.
Bedi has left the company, according to a person with knowledge of the matter who asked not to be identified in order to discuss the departure. Bedi didn't immediately respond to e-mails.
The departures also included Giovanni Pillitteri, who's listed on LinkedIn as the bank's global head of currency and interest-rates e-trading; Dexter Senft, who was co-head of electronic fixed-income trading until taking a strategy role in the division this year; and Oliver Jerome, former European head of emerging-markets currency sales and trading, according to the person familiar with the matter. Ian Stannard, former head of European foreign-exchange strategy in London, left the bank on Monday, according to global team head Hans Redeker.
Pillitteri declined to comment, while Senft and Jerome couldn't immediately be reached. London-based spokesman Tom Walton declined to comment on Stannard.
In Europe
Separately, Tim Jennison, senior relationship manager and former head of credit sales for Europe, the Middle East and Africa, and Emma Borgstrom, head of desk research for financial bonds, left the bank in London, according to three people familiar with the matter.
Bloomberg reported last week that Morgan Stanley, which posted a 42 percent drop in fixed-income trading revenue last quarter, plans cuts worldwide in that unit. Banks including Credit Suisse Group AG and Nomura Holdings Inc. are scaling back fixed-income operations as they respond to rules requiring them to hold more capital and take less risk.
Bedi was named head of U.S. government-bond trading in 2014, after leading long-end trading of government bonds at the bank.
Morgan Stanley has cut other staff in New York and London, according to people familiar with the matter. Isabel Mahony, head of financial credit trading; Thomas Moore, head of desk research for investment-grade and high-yield credit; and Adam Clary, head of European credit sales to real-money investors, were among those let go by the firm last week, people familiar with the matter said at the time.
Before it's here, it's on the Bloomberg Terminal.
LEARN MORE