The $100 Billion Key to a Global Deal at UN Climate Change Talks
by
Developed countries pledged to deliver funding by 2020

Climate negotiators are deadlocked on what to do after that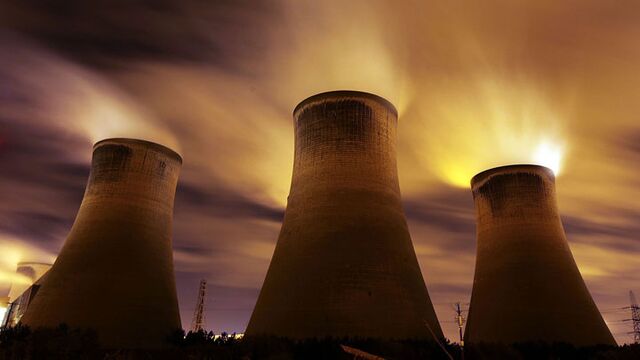 A successful outcome to the United Nations global-warming talks under way in Paris rests on solving the money question: how will rich countries make good on a promise to deliver $100 billion a year of aid to poorer nations for climate-related projects?
The issue arose again on Wednesday when the U.S. proposed expanding the list of donor nations beyond the industrialized world.
"Climate finance is a deal-killer in Paris," former Indian Environment Minister Jairam Ramesh said in an interview.
Here are some questions underlying the debate:
What's the issue?
Six years ago, industrial nations committed to mobilizing $100 billion by 2020 to help developing nations cut greenhouse-gas emissions and adapt to the effects of climate change.
Why are developed countries required to help developing ones?
It's a legal obligation under the United Nations Framework Convention on Climate Change, the 1992 treaty that sets the guidelines for the talks. The principle is that richer countries were to blame for global warming and should move first to fix it -- and that they should help pay for changes in poorer nations. That principle was ratified by 195 parties that adopted the treaty, starting with the U.S.
"Developing countries are to my mind basically asking for a convention commitment to be honored," Yvo de Boer, who led the UNFCCC from September 2006 to July 2010, said in an interview. Finance is "absolutely" the biggest battle to be had in Paris, he said.
Are the developed countries delivering on their promise?
They're making progress. The sum of money flowing to developing nations totaled $62 billion last year, according to an October study by the Organization for Economic Cooperation and Development and the Climate Policy Initiative. 
What do the industrial nations say?
They U.S. and its allies say they're on track to meet the pledge, though they haven't given details on how that will happen. An earlier milestone to provide "fast-start" financing of $30 billion for the period from 2010 through 2012 was reached with room to spare, according to Berlin-based research group Climate Analytics, which in June 2013 calculated $35.9 billion of public funds made it to poorer nations.
Developed countries have rebuffed calls to set out a road map with interim goals on how they will scale up aid to the goal. The wide range of estimates about what's flowing and differing definitions about what counts as aid makes it difficult to judge.
How did the rich countries get into this mess?
The $100 billion was suggested by then-U.K. Prime Minister Gordon Brown in June 2009 as a way to spur the ill-fated Copenhagen climate talks. It was adopted as a goal by developed country envoys including then-U.S. Secretary of State Hillary Clinton during that meeting.
The Copenhagen talks failed to produce a new treaty, but they did result in a non-binding document called the Copenhagen Accord that committed developed countries to mobilize the $30 billion of "new and additional" funding for the three years 2010 through 2012, ramping up to $100 billion by 2020. The two numbers were then formally adopted by the UN in the Cancun Agreements a year later.
There's wriggle room as the pledge comprises a smorgasbord of government money, private investment and cash flowing through multilateral development banks and other international funds.
Who gets the money?
Most will flow to vulnerable island nations -- like small islands in the Pacific that risk disappearing under rising seas and the poorest nations in Africa. They'll use to protect agriculture, shore up coastal defenses and spur renewable energy.

What is the Green Climate Fund?
The fund was formally established at the UN talks in Cancun. It's intended to channel an unspecified portion of climate aid to the world's poorest nations. The fund took years to get started, and after receiving $10.2 billion in pledges -- not all of which have yet been honored -- it finally made its first awards this month.
Why is the issue still contentious?
NGOs and developing countries say $100 billion isn't enough. Academics at the London School of Economics in March said at least $400 billion is needed annually if global warming is to be halted.
The figures themselves are hotly debated. The OECD report, the biggest effort yet to quantify progress, was criticized by environmental and development groups. Actionaid called it "misleading" because it included market-rate loans and export credits that benefit "actors in rich countries." 
What happens after 2020?
Envoys haven't yet decided. The most recent draft negotiating text includes options calling for aid to be increased beyond $100 billion a year, but the finance section is littered with the square brackets that represent areas of disagreement.
One thing's clear: Developed countries say the donor pool needs to be widened to include countries that have gotten richer since 1992 -- especially China.
"There's a general acceptance that there needs to be more money, but where that money comes from -- we cannot accept the firewall," EU negotiator Elina Bardram said in an interview. "To say that you apply the static division of responsibilities from 1992 is disingenuous."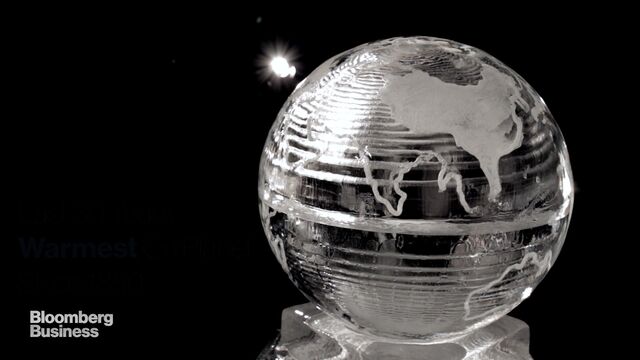 Before it's here, it's on the Bloomberg Terminal.
LEARN MORE