After the NFL: Ex-Pros Get Entrepreneurial
NFL careers are brutish, short, and … then what?
By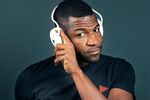 Five former NFL players sit around a table talking about the moment they knew. "My knee stopped working. I couldn't bend my leg anymore," says Dedrick Roper, an ex-linebacker for the Philadelphia Eagles whose last game was in the 2007 preseason. Doctors drained his knee and saw floating cartilage, the sign of a tear. Roper spent eight months rehabbing. "I was in probably the best shape of my life," he says. "Last day of training, I started running, and my knee just blew up."
The story was much the same for Mark Clayton, a former wide receiver with the Baltimore Ravens and St. Louis Rams, and Moses Moreno, a quarterback for the Chicago Bears and San Diego Chargers: injury, rehab, reinjury, the end. Ryan McNeil, a one-time Pro Bowl defensive back who played for six teams over 10 years, decided to retire when only bad teams were calling with offers. A failed physical closed the door for Babatunde Oshinowo, a defensive tackle who made the roster for the Bears and the Cleveland Browns.

Back in January, these men gathered at Babson College outside Boston for a three-day Entrepreneur's Boot Camp. Along with 25 fellow students, they heard lectures on fundraising, customer discovery, and the developmental stages of an expanding business. The other attendees paid $4,600 for the course, but it was free for the former players, their tuition covered by an organization called the Trust. Founded in 2013 and jointly funded by the NFL and its players' union, the Trust is a social services shop for the roughly 13,000 men who've played at least two seasons in the league.
Former players, often still in their 20s, have to start over at an age when most people are just starting out. The average length of an NFL career is contested: The players' union says it's about three years, the league says six. Either way, the transition can be rocky. They leave a workplace of violence, camaraderie, and structure for a life that's tamer, lonelier, and less organized. Their income usually drops. They're all damaged to one degree or another.
In addition to providing educational scholarships, the Trust pays for career counseling, financial planning, and sports club memberships and provides "brain and body" assessments at five hospitals across the country. "We call it a holistic approach to a former player's transition," says Bahati VanPelt, the organization's executive director. The Trust and its grab bag of benefits—while inadequate to address the acute needs of former players suffering the consequences of repeated head trauma—are a boon for the many NFL alums who are neither desperate nor set for life. "There is a struggle that exists for most of us," says Zamir Cobb, a former wide receiver who's now a program manager for the Trust. "But guys are finding their way through."
On the last day of the workshop, selected students make five-minute pitches. Clayton, in a black hoodie and jeans, exhales audibly. "Talking in front of people, I get very nervous," he says. His startup was born from a narrow problem: wanting an over-the-ear headphone that wouldn't fall off during workouts. The other students quiz Clayton about the strength of his patents, the possibility of licensing them to an established brand, and whether his band fits a broad range of head sizes.
Nine months later, Clayton had raised $118,000 on Kickstarter for his company, Livv Headphones. Moreno has a business providing school photos in San Diego, McNeil runs a publishing company that caters to sports world power brokers, and Oshinowo wants to get into youth coaching and counseling. Roper arrived at Babson with an idea for an online service that would connect electric bike owners with mechanics, but the course convinced him there wasn't enough of a market for it. In April he took a job managing grants for ChargePoint, which operates more than 23,000 electric-car-charging stations worldwide. It's a long way from hunting quarterbacks. "I had to completely put it out of my mind and reimagine myself," says Roper. "I didn't watch a football game for three years."
Before it's here, it's on the Bloomberg Terminal.
LEARN MORE