ESPN Viewer Losses Add to Angst for Disney's Big Profit Engine
by
Filing shows 7 million subscribers vanishing over two years

CEO Bob Iger revealed decline in August, yet concerns linger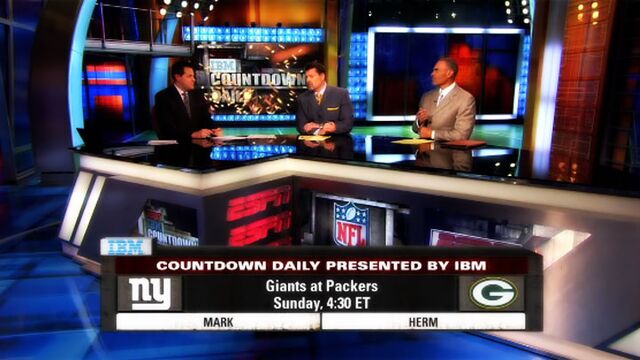 ESPN's declining subscriber base -- down 7 million in two years -- is presenting owner Walt Disney Co. with tough choices.
The company said late Wednesday in an annual regulatory filing that its flagship ESPN sports channel lost 3 million subscribers in the latest fiscal year, finishing with 92 million, according to estimates from Nielsen. Other Disney networks also registered declines.

If Disney, the world's largest entertainment company, can't halt or slow the decline at its flagship sports network, subscriber and advertising dollars will shrink and undermine the company's single largest source of profit. ESPN is burdened by costly sports-rights contracts, such as for Monday Night Football, that make it crucial to increase revenue from viewers and advertisers. Other media companies, like Time Warner Inc.'s HBO and CBS Corp., have responded to pay-TV audience losses by introducing Web-based services for consumers who don't subscribe to cable or satellite.
"The trend is not ESPN's friend in this case," said Paul Sweeney, a Bloomberg Intelligence analyst. "With a large fixed cost consisting mainly of its billions in sports-rights fees, any weakness in revenue impacts margins immediately."
With fewer customers, Disney will earn less from pay-TV partners such as Comcast Corp. and Dish Network, which pay fees to carry channels based on subscriber numbers. Wells Fargo Securities analyst Marci Ryvicker, in a note Friday, calculated that the loss in subscribers in Disney's sports networks cost the company $700 million in fee revenue and $200 million in earnings before interest, taxes, depreciation and amortization.
At the same time, a standalone ESPN Internet channel, while opening the network to millions of potential viewers who don't subscribe to pay TV, could hasten the unraveling of the cable bundle, threatening the network's revenue and other company-owned outlets including the Disney Channel, ABC Family and A+E Networks.
"One of the most common questions from investors these days is when will Disney take ESPN over the top directly to consumers like HBO and CBS have done," Sweeney said. "CEO Bob Iger has said that Disney has no plans to do that. I believe this response is due the fact that ESPN has more to lose by leaving the bundle than any other cable net."
ESPN has been the biggest profit contributor for the Burbank, California-based Disney for years. It's the largest piece of a cable networks division that delivered $6.8 billion in operating profit in the last fiscal year, or 46 percent of the company's total. The cable networks contributed 32 percent of Disney's revenue.
Disney has taken some steps to offer ESPN products online, such as the Watch ESPN product it provides to cable subscribers on the go. It's unclear how much those services will counter potential declines in advertising and subscriber dollars.
Iger, Disney's chairman and chief executive officer, set off a meltdown in media stocks in August when he acknowledged "some modest" subscriber losses at ESPN. The "vast majority" were due to a decrease in households subscribing to pay-TV and "only a small percentage" because customers switched to lower-cost TV plans, he said.
Disney fell 3 percent to $115.13 at the close in New York Friday, dragging down other media stocks in the first trading day after the regulatory filing. They were are up 22 percent this year.
Before it's here, it's on the Bloomberg Terminal.
LEARN MORE