business
Russia's State Media Goes Into Overdrive Over Downed Plane
By
Talk-show host says shooting down jet may be grounds for war

Reaction contrasts with Turkish efforts to diffuse situation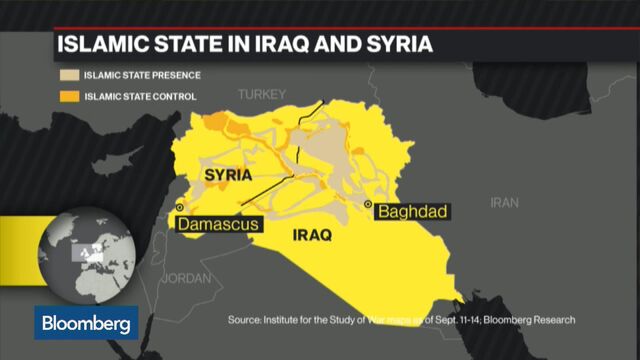 For five hours, commentators in Moscow barely reacted after Turkey shot down a Russian jet along the Syrian border. The state media machine clicked into gear once President Vladimir Putin gave them their cue.
Putin threatened "serious consequences" and inspired a Twitter hash tag -- #StabInTheBack -- after rebuking Turkey's actions. An impromptu edition of a popular talk show went a step further, suggesting the incident may be grounds for war.
"How should we look at today's event -- a coincidence, a planned provocation or casus belli?" host Vladimir Solovyov asked his panel Tuesday during the four-hour show on the government-owned Rossiya 1 station. "We're one step away from a major war," he said, comparing the episode to the assassination of Archduke Ferdinand that started World War I.
Russia has used state-run media to fire up viewers over issues from the conflict in Ukraine to the bombing campaign in Syria in support of President Bashar al-Assad, helping keep Putin's approval rating near 90 percent even as the economy grapples with its worst recession in six years. 
Kurd Call
Going beyond Putin's call for economic retaliation, a lawmaker appearing on Solovyov's show called for arming the Kurdistan Workers' Party in their fight against President Tayyip Erdogan's government. Following Putin's accusation that Turkey profits from Islamic State oil sales, Channel 1's nightly newscast, Russia's most watched, called Erdogan's family terrorist sympathizers.
Hostile talk in Russia contrasted with calmer voices in Istanbul. The Turkish government has stressed that the downing of the plane was a rules-based military response to an airspace violation, and not an act of aggression against Russia. When a group of teachers clapped and cheered Erdogan as he spoke about the downing of the plane on Tuesday, he reprimanded them.
Turkish 'Anguish'
"This is not something to applaud," he said. "We wouldn't want to witness this, but we have the anguish of being faced with such a situation, unfortunately."
Aksam, a pro-government newspaper, said Russia "tested our patience" and that Turkey met the rules of engagement. The Istanbul-based Sabah newspaper said Turkey can't "be blamed" because the Russian plane was hit after warnings from the Turkish F-16 jets.
Russia denies its jet left Syrian airspace, and Foreign Minister Sergei Lavrov on Wednesday accused the North Atlantic Treaty Alliance of helping Turkey cover up the incident. He also raised questions about the spontaneity of the attack, though said his government isn't looking for a fight with Turkey.
Appetite for a confrontation may be stronger among the public. In the city of Ulyanovsk, on Russia's Volga River, unidentified assailants tore up a Turkish flag and broke doors at the local unit of Istanbul-based brewer Anadolu Efes. On Wednesday, a crowd hurled rocks at the Turkish embassy in Moscow, the RBC news service reported.
They may find more fuel by tuning in to Solovyov's talk show, another edition of which will air Wednesday night.
"This was a military attack that the Turkish president openly admits to giving the order for," Dmitry Kulikov, a political scientist affiliated with the Kremlin-backed Rossiya Segodnya news service, said on Tuesday's show. "This is a casus belli."
— With assistance by Selcuk Gokoluk
Before it's here, it's on the Bloomberg Terminal.
LEARN MORE