Autos
Meet the New Lamborghini Huracán, Made Especially for Drifting
With rear-wheel drive and a smaller price tag, Lambo aims for broader appeal with the new LP 580-2 model of its popular supercar.
By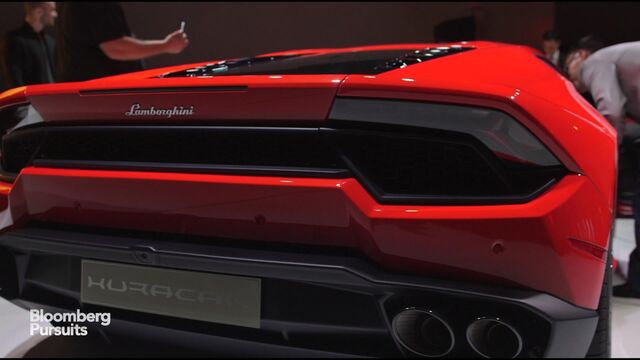 Here's something made especially for you, drifter boy: Tuesday at a Culver City, Calif., warehouse near the Los Angeles Auto Show, Lamborghini unveiled the Huracán LP 580-2, a rear-wheel drive version of its popular Huracán supercar. While this version looks the same as its $240,000 OG sibling, its novel two-wheel-drive configuration will allow the power sliding and drifting that are impossible with the standard all-wheel drive version. 
It's made for those who truly love Lamborghini but want something a little more accessible, said company head Stephan Winkelmann. "This showcases how we are moving as Lamborghini and how we are investing in our future." 
The LP 580-2 is slower than the original version, even though it has the same V10 5.2-liter engine with 580 horsepower. Its zero-to-60 miles per hour sprint takes 3.4 seconds, rather than the original's 3.2 seconds. Top speed is 199mph. 
Aesthetically, the changes are just as subtle: The front has been tightened to look lower and therefore meaner, the air intakes have been widened, it has new rims and brakes, and the tires have been inflated. 
Better yet, the folks at Lamborghini said the car will also be cheaper. Expect to see it cost right around $200,000. It'll go on sale next year. 



Before it's here, it's on the Bloomberg Terminal.
LEARN MORE