Pandora to Buy Rdio Assets for $75 Million to Fuel Expansion
by
Latest acquisition provides technology, intellectual property

Company plans to offer on-demand library like Spotify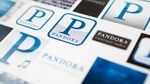 Pandora Media Inc., the Internet radio pioneer, agreed to buy assets from streaming music service Rdio for $75 million, gaining technology the company will use to expand its pay offerings to compete with Spotify Ltd. and Apple Inc.
Pandora plans to use Rdio's technology and intellectual property to create multiple paid plans in addition to the world's largest free, online radio service, Chief Executive Officer Brian McAndrews said in an interview. Pandora, which already sells an ad-free version for $3.99 a month, will offer customers access to an on-demand library akin to Spotify's, McAndrews said.
Pandora, hampered by slowing U.S. growth, has spent hundreds of millions of dollars on acquisitions to expand into new areas, like ticket sales and paid music. The company is also spending millions of dollars to patch up differences with record labels and music publishers, so it can secure rights for new features and international expansion. Assuming those talks are successful, new features will arrive by late 2016, McAndrews said. 
"We saw the opportunity to keep everything under one roof," McAndrews said. "People who love Pandora, we believe we can create a better experience for them in the on-demand world.''
The shares fell as Pandora's spending plans led analyst Barton Crockett of FBR & Co. to speculate that the company, which has lost money in recent years, will raise funds. The earnings potential after the company's reformulation "is subject to an incredibly wide range of guesses," Crockett said in a research note. "It seems even more likely that a logical reasonable next step for Pandora could be to pursue an additional capital raise."
Pandora declined 6.8 percent to $12.51 at 2:05 p.m. in New York Tuesday. Through Monday, the stock had fallen 25 percent in 2015.
Pandora isn't acquiring Rdio's operating business, according to a statement Monday, and the deal is subject to the approval of the bankruptcy court overseeing Rdio. Some of Rdio's staff will be offered roles with the new owner, which is based in Oakland, California. Rdio CEO Anthony Bay will leave the company.
With pay services, Pandora may be able to extract more sales from a user base that grew 3 percent in the most recent quarter, reaching 78.1 million. 
"Pandora clearly wants a comprehensive global licensing deal with labels," Crockett wrote. "The labels have demanded upfront cash from Spotify and Apple for such deals. We presume they would want that from Pandora, which is why we think a capital raise could be in store."
Pandora will also be pursuing international rights, McAndrews said, without offering a timetable. Bloomberg News reported last week that the company has reached out to rights holders to discuss its plans. 
McAndrews projected the company would reach 100 million users in three to five years.
"We're always looking for ways to grow,'' McAndrews said.
Before it's here, it's on the Bloomberg Terminal.
LEARN MORE