New York City Prepares As If It's the Next Terror Target, Bratton Says
By
Transit stations, bridges and tunnels under added guard

City leaders put new counter-terrorism squad on alert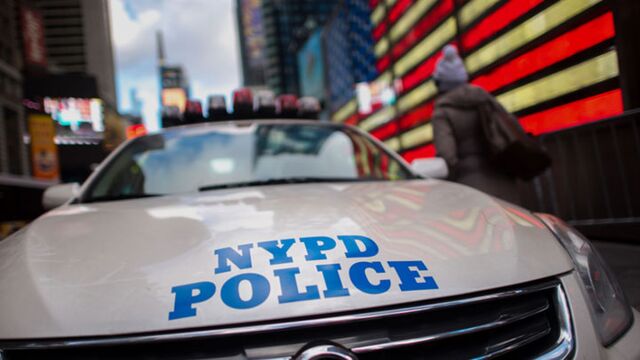 New York City's police department for the first time deployed a special counter-terrorism team of more than 500 officers in the aftermath of the attacks that shook Paris Friday night, Police Commissioner Bill Bratton said Monday.
The department has about 1,500 officers -- out of 35,500 -- assigned to combat terrorism. The new, heavily-armed unit is intended to be a rapid-reaction force in the event of a terrorist attack.
"The world is changing, even as we stand here," Bratton told members of the new detail Monday at a training facility on Randall's Island. "The world changed dramatically over the weekend and the assignment for which you have volunteered -- there is now no more essential assignment in the world of policing in the NYPD. That threat is growing and morphing into new and dangerous directions as evidenced by the events in Paris."
For New Yorkers who experienced the bombing of the World Trade Center in 1993 and the catastrophic Sept. 11 attack that took almost 3,000 lives, increased vigilance in the aftermath of attacks overseas has become life as usual. What's different this time is the heightened sense that New York may be the Islamic State's next target.
Top Target
"We still remain the number one terrorist target in the world, we believe," Bratton said Sunday during an interview with ABC7 television.
Heavily armed police and National Guard troops have been posted at bridge and tunnel crossings and inside transit facilities, while mobile units patrol throughout the city. Other teams guard iconic tourist attractions such as Times Square, religious institutions and the French consulate in Manhattan.
"You are now part of the front line of this city's response to terrorism," Mayor Bill de Blasio told the officers Monday.
NYPD has had counter-terrorism specialists assigned to Paris and other cities around the world for more than a decade, and they are working with local law enforcement to learn all they can about the resources, tactics and strategies used in Friday's attack, Bratton said.
"All of them were equipped with these suicide vests -- which are of great concern if you're asking your officers to rush in," Bratton said in the ABC7 interview. "We'll want to know the ballistic capabilities of those vests; how far do those projectiles spew out? In terms of the communications they used, what types of phones were they using?" 
The attackers also communicated using devices with encryption technology intelligence agencies can't monitor, Bratton said.
Ever since November 2008 in Mumbai, where Pakistani jihadists killed 164 in a shooting rampage that hit hotels, a Jewish community center, a movie theater and restaurants, New York police have worried about the vulnerability of so-called "soft-targets," such as the venues hit in Paris Friday.