Charlie Rose Talks to Illycaffé CEO Andrea Illy
The CEO of Illycaffé discusses the spread of Italian coffee culture, the influence of Starbucks, and the vital importance of roasting.
By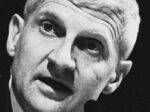 You run Illy, but you're also the ambassador for the company, aren't you?
Yes, I've dedicated my life to this business, starting from my studies. I'm a chemist by background. I decided to study chemistry in order to be able to produce better coffee, as my father did before me. I published my book on it [Espresso Coffee: The Science of Quality]. My family name is the brand name, so I'm the natural testimonial for the brand.
Is it true that your coffee beans come from 20 different countries?
Yes, 20 countries. And Illy has just one blend. This was the dream of my grandfather, offering the greatest coffee. And the best can be only one, so just one blend. We're the only brand in the world offering only one blend. It's a blend of nine Arabica beans, exclusively produced for Illy by growers we train.
Take us from the bean to the cup.
So Brazil, Ethiopia, Costa Rica, Guatemala. India as well, and Tanzania and so many other countries. We store them, because we have to buy all these beans immediately after the crop. So we store, then we blend, then we roast. All of the 1,000 aromas of coffee are generated during roasting. The flavors that are present in the green coffee have nothing to do with the final flavor of roasted coffee. This is a critical phase in which you really have to be perfect.
How important is the U.S. to your company, and how much has Illy grown during your time?
America is the No. 1 coffee market in the world. And not only that, it's also dynamically growing. There's an increase here in the value per cup consumed, so it's really an interesting country to me. We were in 29 countries, and now we're in 144. We really have become global. But we're a family—and a team—so we operate together. This is something that I executed along with my team.
You've talked about the virtues of coffee and coffee culture. Explain.
There are many other ways to get caffeine. So if you choose coffee, it's because of the pleasure. In the last 20 years, particularly in the U.S., a positive revolution made coffee much more esthetic and experiential. This has been, by the way, inspired by Italy: The Italian espresso, the barista, the culture of Italian coffee made it not only more popular but also of much better quality.
And how would you characterize the impact of Starbucks?
They changed the culture. They brought quality coffee to Americans. As a matter of fact, before their arrival, their development, it was nearly impossible to get a decent cup of coffee. So they kind of filled the gap because there were no places to go to drink coffee.
Watch Charlie Rose on Bloomberg TV weeknights at 6 p.m. and 9 p.m. ET.
Before it's here, it's on the Bloomberg Terminal.
LEARN MORE