House Passes Highway Bill Under New Speaker Paul Ryan
By and
Measure would revive Export-Import Bank that expired June 30

Bill may become first multiyear highway law since 2012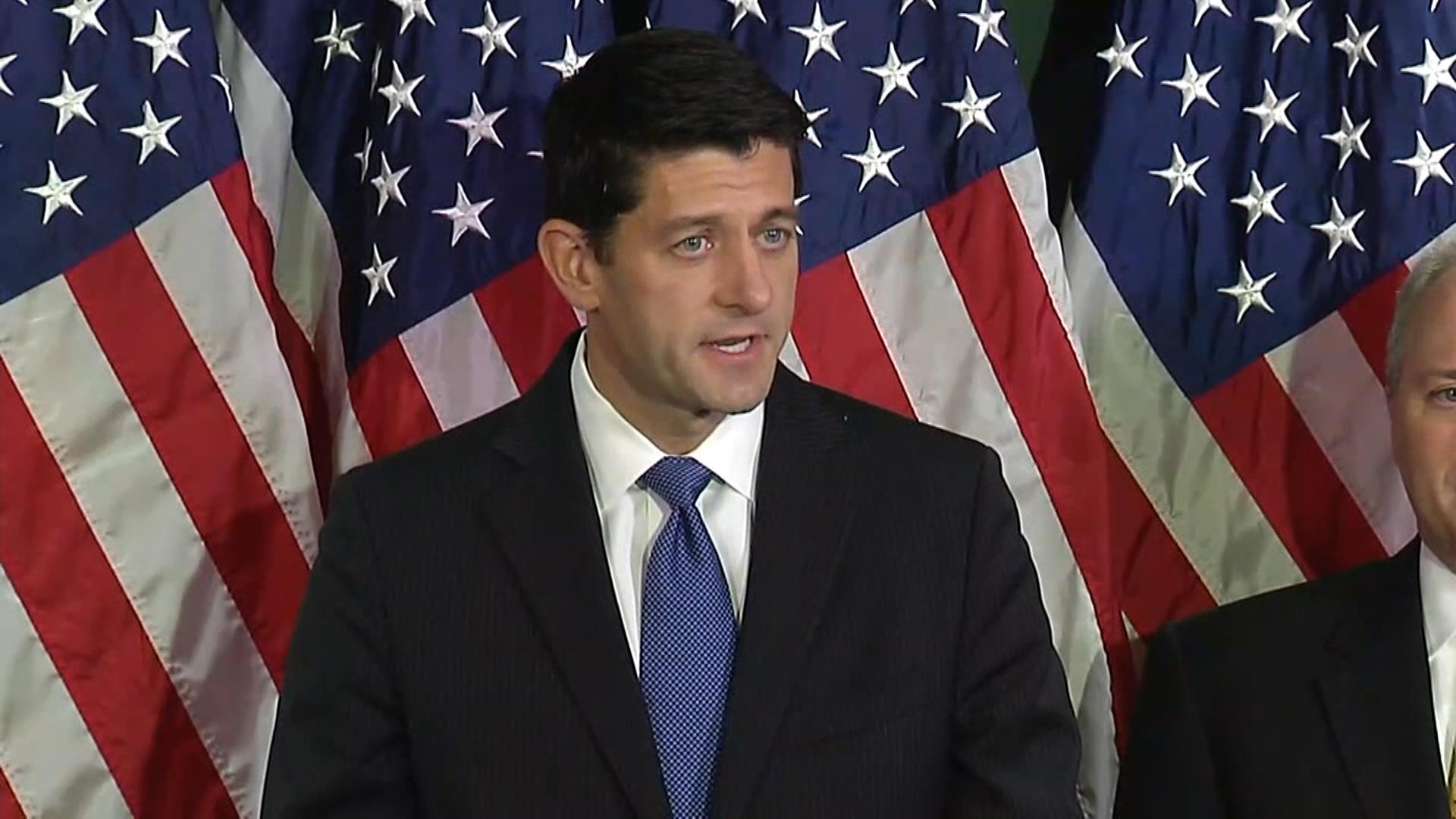 The House passed a long-term U.S. highway funding plan Thursday, handing new Speaker Paul Ryan a legislative victory and paving the way for the first multi-year transportation law since 2012.
Lawmakers voted 363-64 for the bill that would revive the U.S. Export-Import Bank, whose charter expired June 30. Bankers also won a last-minute change that will use Federal Reserve surplus funds to pay for highway improvements, instead of reducing a payout they receive from the central bank.
"It cuts waste, it prioritizes good infrastructure, it will help create good-paying jobs. And it is the result of a more open process," Ryan, a Wisconsin Republican, said at a news conference after the vote. "It's a good start. It's a glimpse of how we should be doing the people's business."
The Senate has passed its own version of the legislation, and a conference committee will try to resolve the differences before current highway funding ends Nov. 20.
The House measure would provide a six-year blueprint for spending on roads, bridges and mass transit projects and provide funding for three of those years. Companies that may get a boost include Caterpillar Inc., one of the top Ex-Im beneficiaries and the world's biggest maker of mining and construction equipment. Contractors may feel secure enough to purchase new equipment after renting in recent years.
Ryan Triumph


It's also a triumph for Ryan, a Wisconsin a week after he took over as speaker. Ryan allowed votes on more than 100 amendments from members of both parties -- far more than usual. Some House members saw the highway legislation as a test of Ryan's commitment to a more open legislative process and of his willingness to give rank-and-file members more say -- a top demand of conservatives who drove former Speaker John Boehner to resign.
Last week, Congress passed a two-year bipartisan budget plan that also avoided a default on the U.S. federal debt by extending borrowing authority until March 2017. Congress still must agree on a government spending plan before current funds run out Dec. 11.
The $339 billion House highway plan, H.R. 22, would be financed in part by surplus capital from the Fed. That mechanism -- sponsored by Representative Randy Neugebauer, a Texas Republican -- was adopted just minutes before final passage of the highway measure. The Fed's surplus capital comes from the nation's 12 reserve banks, and totaled $29.3 billion as of Oct. 29.
House members agreed to abandon the Senate's funding mechanism, which would reduce to 1.5 percent the annual 6 percent dividend national banks receive from the Fed. Banks vigorously fought that provision, and a group comprised of 27 banking organizations sent House leadership a letter Wednesday endorsing Neugebauer's amendment.
The Obama administration said in a statement this week it was "encouraged" by the bipartisan effort to enact a highway bill though the measure had "significant shortcomings."
'Maintains Funding'
The legislation "maintains funding at current levels, which are widely acknowledged to be below the level needed to maintain this country's surface transportation infrastructure, let alone improve it," said the administration's statement.
A House and Senate conference committee will now have to negotiate over details including the proposal to reauthorize the Ex-Im Bank through September 2019.
Ex-Im has been unable to approve new requests for financial assistance, including loans, insurance and guarantees, since Congress let its charter expire June 30. The 81-year-old institution is intended to help American companies sell big-ticket items to overseas buyers. Its biggest beneficiaries include Caterpillar, Chicago-based Boeing Co. and Fairfield, Connecticut's General Electric Co.
Lawmakers in the Senate and the House overwhelmingly support reviving the bank. It's opposed by Republican leaders, including Ryan, who say it helps big companies that shouldn't need government assistance. Ex-Im Chairman Fred Hochberg has disputed those arguments and said the bank returned $675 million to the U.S. Treasury in 2014.
Ex-Im Amendments
House lawmakers late Wednesday rejected a series of amendments designed to restrict the bank's operations, including several from South Carolina Republican and bank opponent Mick Mulvaney.
One Mulvaney proposal defeated by the House would have required Ex-Im to ensure in four years that 40 percent of its aid benefits small businesses. The small-business share would rise gradually from 20 percent now.
The chamber also dismissed several other Ex-Im proposals from Mulvaney. One would require companies involved in bank deals valued at more than $10 million to have received at least two denials for similar financial help from the private sector. Another would prohibit lending for deals that aren't necessary to meet foreign competition, and a third would bar the bank from aiding companies from nations with government-owned investment funds exceeding $100 billion.
One of the Ex-Im Bank's chief backers, Republican Representative Stephen Fincher of Tennessee, teamed up with Democratic Whip Steny Hoyer of Maryland to force a House vote last week that demonstrated overwhelming support for reviving the bank.
"We will win in the end; it's just going to be a little more work," said Fincher said on Tuesday.