pursuits
NFL Teams Want FAA Approval to Film Practice With Drones
By and
Detroit Lions, Tennessee Titans have asked for agency OK

Giants, Cowboys have already been dinged for illegal use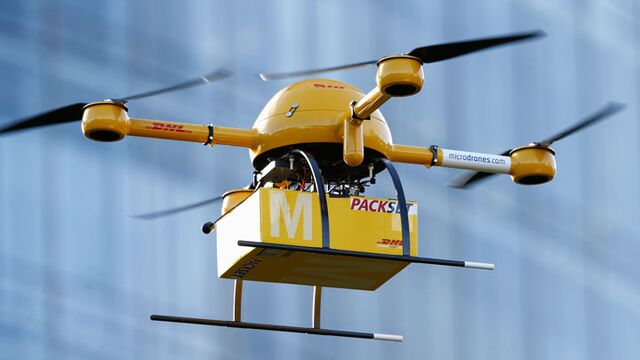 After the Tennessee Titans used a drone to film an off-season practice in June, coach Ken Whisenhunt joked to reporters that the team's video director had taken a long time to get his drone pilot's license. "No, I'm kidding," he added. "You don't have to get certified."
Actually, you do. It's illegal to fly unmanned aircraft for any commercial purpose without an OK from the Federal Aviation Administration. The agency in June said it was probing NFL teams, including the Dallas Cowboys and New York Giants, for using drones to film practice.
Now the Titans aforementioned video director, Anthony Pastrana, along with Detroit Lions digital media manager Stuart Zass, have applied for FAA permission to use drones for aerial filming and photography. If granted, they'd be among the first teams in major U.S. sports to receive the exemption.
Cheap, safe, versatile
"We see the use of drones in sports expanding exponentially over the next 18 months," said Terry Miller, president of the Conifer, Colo.-based Transport Risk Management Inc., an insurance brokerage company that provides coverage for more than 2,700 drones. "Elevation is the key to filming sports, and drones provide elevation in a cheaper, safer and more versatile platform than anything else in use today."
Pastrana is seeking permission to use a 2.8-pound DJI Phantom 3 -- the same model flown once by the Giants video department this off-season -- at the Titans' Nashville practice facility. Coaches have praised the camera angle provided by drones, which gives them a new perspective to evaluate plays and players. His application mentions the footage will be used for "internal evaluation."
The applications for Pastrana and Zass are pending. Neither responded to e-mails seeking comment.
They face at least one big hurdle to FAA approval. Neither said in their applications they had a pilot's license, which is required to get a waiver.
What could go wrong?
The National Football League in September became the first major sports league to receive such permission, when the FAA granted NFL Films permission to use drones for filming over empty stadiums. So far, that's as far as the agency has gone. It requires most commercial drone operators to keep flights away from people who aren't directly involved in the flight for safety reasons.
In the handful of cases in which drones have been allowed to fly close to people, such as in movie and TV production, the FAA has required additional safety steps. Drones can only be flown on closed sets and participants must sign waivers agreeing to be near the unmanned aircraft. 
Whisenhunt in June said he wasn't nervous about safety around the drone. He mentioned a common mechanism that returns the drone to its departure point if the battery gets low.
"Technology, I guess you've got to trust it," he said.
Before it's here, it's on the Bloomberg Terminal.
LEARN MORE