Early Theranos Investor Stands by Blood Testing Startup
by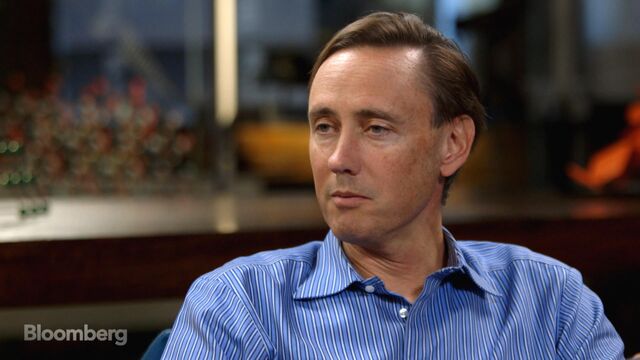 Steve Jurvetson, whose venture firm DFJ was an early investor in Theranos Inc., said the health-care startup has his support, though he can't address the questions that have arisen about the accuracy of its technology.
"We definitely stand behind Theranos, in the sense of, we are an investor and we want them to succeed," Jurvetson said in an interview with Emily Chang for Bloomberg Television. "We don't, though, have the answers to the questions that are swirling around right now."
The Silicon Valley startup rose to prominence because of its plan to compete with traditional labs by providing cheaper tests for medical conditions using only a fingerprick's worth of blood. The Wall Street Journal reported last week that the health-care startup, which the newspaper said is valued at $9 billion, has used the same technology as its competitors for most of its blood tests, undermining the company's promotion of its technology as an advance.
Jurvetson, a co-founder of DFJ, also talked about other investments by the firm including SpaceX and Tesla Motors Inc. His comments are the first by any of Theranos's major investors since questions about Theranos arose.
In an interview with Bloomberg News last week, Theranos Chief Executive Officer Elizabeth Holmes said the company has scaled back to running a single test using its proprietary method as part of a plan to win U.S. regulatory clearance for all the tests it offers on the platform. Investments in Theranos have given Holmes, 31, a fortune valued at about $5 billion, according to the Bloomberg Billionaires Index.
"I remember meeting her when she was still a Stanford student," Jurvetson said of Holmes, who dropped out of Stanford to build her startup. DFJ co-founder Timothy Draper likened Holmes to Apple Inc. co-founder Steve Jobs after the first meeting, Jurvetson recalled. "It was fascinating -- she had that mesmerizing zeal to revolutionize."
DFJ, formerly known as Draper Fisher Jurvetson, became one of Theranos' first investors. The firm doesn't have a seat on the Theranos board, Jurvetson said.
"We wrote a $500,000 check before anyone else, but she's been somewhat independent and has been going at it all on her own, so I don't have the answer to your question," Jurvetson said when asked whether DFJ would invest again.
Theranos representatives didn't immediately respond to a request for comment.
Jurvetson said he thinks Theranos can still recover from the controversy. "I think they've done something remarkable and I hope it will fully see its full potential," he said.
The Theranos portion of the interview will air Monday on Bloomberg West, and the full program with Jurvetson will broadcast next month.
Before it's here, it's on the Bloomberg Terminal.
LEARN MORE