U.S. Stock Rally Sputters as Treasuries Fall Amid Data, Earnings
by and
S&P 500 little changed for a second day on mixed results

Canadian stocks rise with Trudeau promising more spending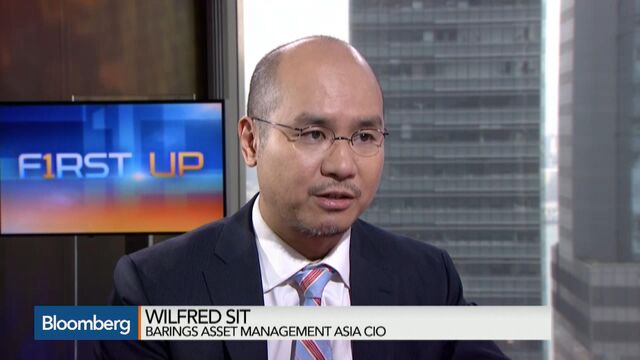 The three-week rally in U.S. stocks sputtered for a second day, and Treasuries fell, as mixed company earnings and robust housing data did little to alter perceptions on the economy's strength and the timing for higher interest rates.
The Standard & Poor's 500 Index slipped from a two-month high in choppy trading, ending down 0.1 percent. Yields on 10-year Treasuries climbed to a one-week high, reinforcing bond-market sensitivity to data as Federal Reserve officials give conflicting signals about policy. Four-week bill rates surged with the government to face a debt crunch next month. Canadian stocks rose with the local dollar on speculation a new government will boost fiscal stimulus. Oil slipped to a two-week low before a report on U.S. stockpiles.

"We've hit a bit of a soft patch," said Matthew Kaufler, a portfolio manager with Federated Investors Inc. who oversees funds with about $2 billion assets. "It's hard to parse out some of what's going on from earnings. I don't think there's a groundswell or major shift happening in the market ."
While a surge in new-home construction signaled economic growth may be getting support from the real-estate market, futures traders continue to put odds of a rate increase from the Fed this year at 32 percent, down from 46 percent a month ago. A report from the European Central Bank stoked speculation that officials in that region won't add to monetary stimulus. Results from IBM Corp. to Travelers Cos., and deals involving SanDisk Corp. and Yum! Brands Inc. set the tone in the U.S. Yahoo! Inc. reported its biggest quarterly sales drop since 2009 and a below-estimate forecast after markets closed.
Stocks
The Standard & Poor's 500 Index dropped to 2,030.77 by 4 p.m. in New York. The gauge's high for the session equaled its average price for the past 100 days, the first time that it's touched that level since August. 
The U.S. benchmark has climbed 7.8 percent since Sept. 29, as it rebounds from the worst quarterly performance since 2011. The S&P 500 has advanced almost 9 percent from the nadir of its summer selloff, though gains have slowed in recent days as earnings season gets in full swing. Of the 57 index members that have reported so far, 75 percent have beaten analysts' estimates on profit, while just under 50 percent have exceeded projections on revenue, according to data compiled by Bloomberg.
International Business Machines Corp. declined 5.8 percent Tuesday after lowering its full-year profit forecast as quarterly sales trailed expectations. Harley-Davidson Inc. dropped the most in the S&P 500 after its earnings fell short. A slump in biotechnology shares led the Nasdaq Composite Index down by 0.5 percent.
United Technologies Corp. advanced 3.9 percent after announcing a share repurchase program, while Travelers jumped 2.5 percent on its results. Verizon Communications Inc. boosted phone stocks. Yum rose 1.8 percent after saying it will split its China business off into a separate publicly traded company. SanDisk climbed 4.4 percent on speculation it will be bought out as soon as this week.
In Canada, the S&P/TSX Index climbed 0.6 percent in Toronto after Justin Trudeau's Liberal Party put an end to Conservative Prime Minister Stephen Harper's decade-long rule. Trudeau campaigned on a plan that included running C$25 billion ($19 billion) in deficits for three years to stimulate the economy with infrastructure spending, while increasing taxes on top earners and cutting them for the middle class.
European stocks retreated Tuesday, snapping a three-day climb, while Asian stocks dropped a second day. Futures on Australian shares signaled more losses, while contracts on Chinese indexes advanced.
Bonds
Yields on 10-year Treasury notes rose four basis points, or 0.04 percentage point, to 2.07 percent, the highest level in a week. Fed Governor Daniel Tarullo said last week that he doesn't currently favor a rate hike in 2015 after several other officials said the central bank would still boost borrowing costs this year as long as the economy stays on track.
"We've seen this difference of opinion at the Fed, and that discussion, which is taking place out in the market, has created a lot of uncertainty," said Larry Milstein, managing director of government debt trading at R.W. Pressprich & Co. in New York. "It means more uncertainty, which means more volatility."
The cost to the U.S. government to borrow money for four weeks spiked to about $500,000 from zero. Investors demanded a premium amid concern lawmakers won't be able to make good on their obligations should Congress does not raise the debt limit.
The Treasury is likely to exhaust measures to stay under the debt ceiling on Nov. 3, according to Secretary Jacob J. Lew. At that point, the U.S. won't be able to sell additional debt and may have less than $30 billion of cash. The Treasury's daily expenditures are as high as $60 billion.
European government bonds fell after the ECB lending report. Yields on 10-year French bonds rose seven basis points to 0.99 percent, while those on German bunds added six basis points to 0.63 percent.
Currencies
The Bloomberg Dollar Spot Index rose less than 0.1 percent following a three-day advance. The gauge fell earlier in the session as officials from Australia to Europe signaled looser monetary policy is starting to steady their economies. The euro strengthened 0.2 percent to $1.1346, ending three days of declines. 
The single currency has gained almost 9 percent from a 12-year low of $1.0458 reached in March, when the ECB started implementing a quantitative easing program designed to revive inflation in the euro area. The currency has advanced versus 15 of 16 major peers in the past three months.
Canada's dollar climbed 0.3 percent to C$1.2980 versus the greenback. Trudeau campaigned against Harper's budget-restraint agenda, claiming the nation needs a return to deficit spending to combat economic woes triggered by an oil-price collapse.
New Zealand's dollar weakened, slipping for a third day, after whole milk powder prices fell for the first time in five global auctions. Dairy is the South Pacific nation's biggest export.

Commodities
Oil dropped to its lowest settlement price since Oct. 2 before U.S. government data that's projected to show an increase in crude supplies. West Texas Intermediate crude lost 0.7 percent to $45.55 a barrel, while Brent rose 10 cents to $48.71 in London.
U.S. inventories probably climbed by 3.5 million barrels last week, following an increase of 7.6 million in the prior period, according to a Bloomberg survey of energy analysts.
U.S. natural gas futures rose 1.9 percent to $2.488 per million British thermal units, advancing for a second day on forecasts for unusually cold weather on the east coast that could boost demand for the heating fuel.
The Bloomberg Commodity Index rose for the first time in four days amid the gains in gas as well as advances for wheat and cocoa.
Emerging Markets
Emerging-market stocks fell from a two-month high as investors weighed prospects of a pullback in the global monetary stimulus that has helped prop up demand for riskier assets.
The MSCI Emerging Markets Index dropped 0.3 percent from the highest level since Aug. 11, while a Bloomberg gauge tracking 20 developing-nation currencies declined a third day as currencies in Malaysia, Indonesia and South Korea each fell at least 0.8 percent.
The premium investors demand to own emerging-market debt over U.S. Treasuries narrowed by three basis points to 392 basis points, according to JPMorgan Chase & Co. indexes.
Before it's here, it's on the Bloomberg Terminal.
LEARN MORE