Levy to Stay, Finance Tax Is Essential for Growth, Rousseff Says
by
Brazil's president responded to critics of minister's policies

Country needs to raise taxes to shore up budget, she says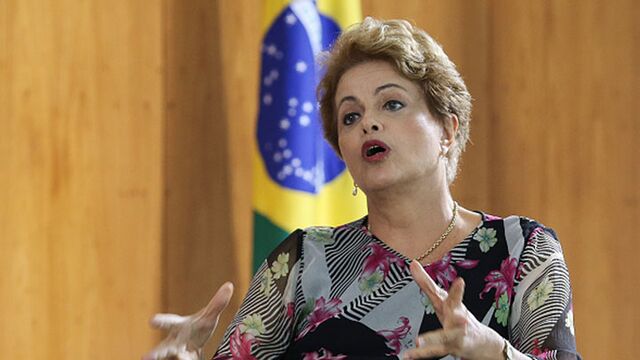 Brazil's Finance Minister Joaquim Levy will stay in his post because the government agrees with his policies, President Dilma Rousseff told reporters Sunday in Stockholm.
Rousseff's comments about Levy were an answer to an interview her Workers' Party president, Rui Falcao, gave to Folha de S.Paulo. Falcao told the newspaper that Rousseff had to change the current economic policies to increase consumer and business financing, and that the minister should leave if he didn't agree with the measures.
"Levy stays," Rousseff said, according to a transcript of a press conference released by her office. "And, if he stays, it's because we agree with his economic policies."
Rousseff's government is struggling to get Congress to approve measures proposed by Levy intended to shore up the budget, including the reinstatement of the CPMF, a tax on financial transactions that ended in 2007 after almost a decade. Rousseff has been criticized for austerity measures, even by members of her party, who say that cutting spending and raising taxes will deepen the country's economic contraction. Brazil is heading into its longest recession since the 1930s.
Rousseff told reporters that the CPMF is "crucial" for Brazil to grow again.
"We're not increasing taxes because we want to, but because we need to," she said. "We need to stabilize the government's accounts so the country can advance again, so people see that Brazil has fiscal soundness. Maybe at this point some people don't understand it, but will certainly when the effects of this measure start showing."
Political turmoil has been an obstacle to solving the economic crisis and it's important that both are resolved, Rousseff added.
Before it's here, it's on the Bloomberg Terminal.
LEARN MORE