Obama Pushes Back Afghanistan Troop Withdrawal, Official Says
By and
New timetable keeps 5,500 U.S. troops in country in 2017

Afghan forces not ready to carry anti-Taliban fight alone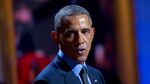 The U.S. will keep about 5,500 troops in Afghanistan into 2017, slowing the administration's withdrawal timetable and ensuring that America's longest war will endure beyond President Barack Obama's term in office.
The White House will announce Thursday that the current 9,800 troops in the country will remain through most of 2016, and that the number would be reduced by the following year, according to an administration official who spoke to reporters on condition of anonymity.
It marks the second time Obama has had to alter his schedule to wind down U.S. military operations following persistent Taliban attacks and setbacks in building up Afghan government forces.  The U.S. military personnel in the country were scheduled to be drawn down through 2016, with all but 1,000 troops pulled out by early 2017. But many Afghans have said that they won't be ready to carry the anti-Taliban fight alone by the end of next year.
The Taliban have grown more brazen since the U.S. ended its combat duties last December, imperiling the fragile democracy installed after American forces invaded in 2001. In June, militants attacked the Afghan parliament, and two weeks ago they seized and held for several days the strategic northern city of Kunduz.
The U.S. military has supported the Afghan army by ground and air in Kunduz since the Taliban battled its way into the city. Those efforts were marred by a U.S. aerial assault on a hospital that killed 22 people, including 12 aid workers, and injuring dozens more.
Obama Apology
Obama later apologized to Afghan President Ashraf Ghani for the attack on the Doctors Without Borders hospital, which is now the subject of a Defense Department inquiry.
While the administration is watching Afghan response to recent attacks in Afghanistan closely, the decision on troops is a longer-term one and not in response to the Taliban takeover of Kunduz, the official said.
In addition to keeping U.S. forces in Kabul, they also will be in Kandahar, Jalalabad and Bagram for training and counterterrorism missions. Keeping the troops in the country will cost $14.7 billion in 2017, a figure that includes the troops that had already been slated to stay in Kabul, a second administration official told reporters.
The administration first slowed the U.S. withdrawal earlier this year after appeals from U.S. Army General John Campbell, the head of North Atlantic Treaty Organization forces in Afghanistan, and Ghani, who met with Obama in March in Washington. Ghani has been more cooperative with Pentagon and White House officials and has expressed appreciation for the U.S. presence, unlike his predecessor, Hamid Karzai, who often denounced actions by American forces.
Republicans, including House Armed Services Committee Chairman Mac Thornberry of Texas, have called on the administration to jettison its withdrawal schedule, saying keeping to it would leave the country vulnerable to the Taliban, al-Qaeda and Islamic State.
In a speech Wednesday in Washington, U.S. Defense Secretary Ashton Carter hinted at extending the American troop presence.
Assistance Needed
"It's not a question of whether, but how to continue the mission in Afghanistan," Carter said. "We understand that Afghanistan still needs assistance."
General Joseph Dunford, who Obama picked earlier this year as chairman of the Joint Chiefs of Staff, is a former top commander of U.S. and allied troops in Afghanistan and has warned against a hasty withdrawal of forces.
Combat operations in Afghanistan ended in December after more than 13 years, making it the longest war in U.S. history. The 10,000 troops remaining in the country, 
down from a peak of more than 100,000 in 2011, are primarily advising and training Afghan forces.
Obama's original plan was to leave about 1,000 U.S. personnel in the country to protect the embassy and carry out limited operations.