Sean Parker, Food Allergy Fighter
The billionaire pledges $24 million toward a cure.
By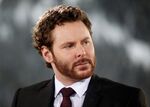 Sean Parker is terrified of peanuts. The former Facebook president and Napster co-founder has severe food allergies that have landed him in the emergency room more than a dozen times. Parker isn't waiting for the pharmaceutical industry to hand him a cure. Last December he pledged $24 million to Stanford University to fund an eponymous center for allergy and asthma research. "I tend to invest or contribute in areas where I understand the topic well enough to call bulls---," says the billionaire entrepreneur.
The center is headed by Dr. Kari Nadeau, a pioneer in the use of oral immunotherapy, in which patients consume tiny amounts of the foods they're allergic to until their immune systems learn to tolerate the allergens. This method isn't new—in early 20th century England, "doctors would say, 'Let's just vacuum the sofa, boil down the dust, and inject it into the patients,' " says Nadeau. Immunotherapy in the form of injections for pollen and cat dander has become mainstream, but researchers have been slow to try the treatment for food allergies, fearing fatal reactions from hypersensitive patients.
With no approved treatments, the market for food allergy therapies is a multibillion-dollar opportunity, according to Piper Jaffray analyst Charles Duncan. An estimated 5.1 percent of children in the U.S. had a food allergy in 2009 to 2011, according to data compiled by the Centers for Disease Control and Prevention, a 50 percent increase in prevalence from the late 1990s. Adverse reactions result in 200,000 emergency room visits in the U.S. each year, according to the organization Food Allergy Research & Education.
Nadeau isn't the only researcher to try oral immunotherapy with food allergy patients, but she's the first to treat more than one allergy at a time. Her trials tackle combinations of peanut, tree nut, sesame, dairy, egg, soy, shellfish, fish, or wheat. A patient allergic to peanuts and milk might start out eating a few milligrams' worth of a powdered food containing the offending substances and slowly scale up until she can tolerate a Reese's peanut butter cup and a spoonful of ice cream. Of the 440 or so patients that have taken part in Nadeau's trials since they began in 2009, only 12 have dropped out. Those who've graduated have a newfound tolerance that will protect them at least from accidental exposure. Some can now eat whatever they want, whenever they want, according to Stanford spokeswoman Samantha Dorman.
Nadeau's work has drawn the attention of celebrities. Amazon.com Chief Executive Officer Jeff Bezos and his wife have donated $2.25 million to fund a trial. Actors Steve and Nancy Carell, whose daughter Nadeau treated, are also donors. The doctor says more than 90 percent of her research is underwritten by private contributions. Parker says it's Nadeau's openness to new ideas that spurred him to give his money to an academic instead of a commercial drugmaker. "In a biotech context, you're putting all your eggs in one basket," he says. "With Kari, we're really trying everything, exhausting all the options."
Nadeau, who developed childhood asthma while she was living on a moldy houseboat in New Jersey, inspires a fervent devotion among Silicon Valley mothers, who see her as their champion. Megan Bitler was 11 when she enrolled in Nadeau's multifood trial for peanut, soy, milk, and egg. Her allergies were so severe that whenever the family traveled, her mother, Julie, would pack days' worth of food and even pots and pans to cook her meals. Megan, who completed the trial in May 2014, consumes a regular "maintenance dose" of eight peanuts, 2 grams of milk and soy, and half an egg to keep up her tolerance. The 14-year-old and her family revel in their new freedom. "We can go out and eat at a restaurant, and if she happens to order a salad and someone dropped a bit of cheese in it, she's fine," says Julie.
A stay-at-home mom, Julie went to work for Nadeau in 2014 as director of patients and community relations, advising other parents whose children are joining the trials. Debbie Chizever Taback, the mother of 6-year-old twins who are enrolled in a trial, started out volunteering for Nadeau and is now employed by the center part time. "I drank the Kool-Aid," she says.
While it's clear that oral immunotherapy can help lower a patient's sensitivities, more studies are needed to understand its long-term effects. "Does this introduce a fundamental change in the allergy itself where it is minimized or completely gone in a way that would allow someone to stop the treatment and act as if they were no longer allergic? That's the question on the table," says Brian Vickery, an assistant professor of pediatrics at the University of North Carolina at Chapel Hill. Nadeau is frustrated that many patients who stop taking their maintenance doses see their allergies come back. "I want to get every cell in the body devoid of the allergy," she says. "It should be permanent."
Parker, who is also allergic to tree nuts and avocado, reads up on immunology in his spare time and regularly calls Nadeau to brainstorm research avenues. Most recently he called her to chat about parasitic worms that suppress IgE, an immune system molecule that plays a major role in allergies. Within weeks, Nadeau was studying the parasites. She's also looking into a nanoparticle technology developed by Cour Pharmaceutical Development that could cloak the problematic food with a biodegradable coating, and she's delving into the genetics of allergies.
While Nadeau experiments with futuristic technology, her research is already being used for a commercial treatment. A California-based biotech, Aimmune Therapeutics, has acquired licensing rights to data from her trials to support its application for regulatory approval for a pill that contains peanut flour. CEO Stephen Dilly says the company is starting a final-stage trial with 500 patients and, if all goes well, the treatment could be on the market in 2018.
DBV Technologies, a French biotech, is testing a peanut patch that delivers minute amounts of allergen through the skin. Since the allergen isn't ingested, the patch has a lower chance of triggering an adverse reaction than oral therapy, says CEO Pierre-Henri Benhamou.
Neither of these treatments holds out the hope of a lasting cure, which is Parker's goal. "We're not just going to get a drug approved and build a $1 billion pharma company that's sold to Big Pharma and consider that a win," he says. "We're not just going to make a small contribution and publish a paper. We're going to completely eliminate this problem."
The bottom line: Sean Parker is funding Stanford's research into therapies to treat multiple food allergies.
Before it's here, it's on the Bloomberg Terminal.
LEARN MORE