How to Invest in Pets, Caffeine, and Death
A Silicon Valley startup lets you place bets on trends.
By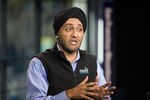 In a symphony, a motif is a bit of music that keeps popping up. A Silicon Valley-based startup wants to turn "motif" into a financial tool. Motif Investing offers collections of investments that exploit a particular theme. If you want to invest in the aging of the baby boomers, for example, you can buy Rest in Peace, made up of hospice and funeral-service stocks. If that's too depressing, buy Caffeine Fix, comprising a dozen makers of coffee, soda, and energy drinks. There are motifs called Cyber Security, Battling Cancer, Rising Interest Rates, and thousands of others on the company's site.

Each motif can hold as many as 30 stocks or exchange-traded funds (ETFs), and each is available for a $10 commission—no matter how much money you put in. Is this a smart way to invest? Most experts say no. "For the vast majority of investors, speculating on themes is not a good idea," says Brad Barber, a finance professor at the University of California at Davis. Among economists responding to a 2013 University of Chicago survey, 96 percent agreed investors do better with passive investments—diversified, low-cost index funds—than by picking stocks themselves.
Motif's co-founder, Hardeep Walia, thinks investors have become too passive. The former Microsoft executive argues it's dangerous to guide everyone into the same handful of buy-and-hold index funds, as more 401(k) retirement plans and many of his online competitors are doing. " 'Buy and hold' becomes 'buy and sleep,' " he says. "And when you're sleeping, bad things happen." His top personal holding is the Home Improvement motif, made up of furniture and hardware stocks that he says historically benefit from low oil prices.
People tend to think they know how to beat the market, and the investing industry knows how to exploit that belief, says Meir Statman, a behavioral finance professor at Santa Clara University and author of What Investors Really Want. Amateurs should know they're trading against full-time, professional investors, and they're likely to get lousy returns. "You're not Warren Buffett," he says.
Walia insists some of his customers do have an edge. Doctors, for example, have special insight into biotech stocks, he says. Users with strong opinions can design their own motifs, getting a $1 royalty every time someone else invests in them.
Of course, the more they trade, the more Motif earns. Walia's four-year-old startup has increased its user base 71 percent, to more than 200,000 in 2015. It declined to disclose how much it has invested. "We market to traders right now because they're very lucrative," Walia says. He estimates only about two in five users are long-term investors. Walia promises more tools this fall to help investors build long-term custom portfolios using "motifs of motifs."
He's also adding more services for traders. The brokerage started selling individual stocks in June and will soon allow clients to sell stocks short. And with $126 million in venture capital funding, Motif is expanding internationally; it's launching several Motif-branded thematic ETFs; and it started a capital management unit to build custom motifs for institutional investors. Clients include Ascent Private Capital Management, a firm owned by U.S. Bancorp aimed at clients with more than $50 million in wealth.
The core Motif customers are likely to remain people who invest at least partly for the fun of it. McKenzie Bryan-Kjaer tried Wealthfront, a robo adviser that uses algorithms to create portfolios, but says, "I kind of got bored." With Motif, "you get to buy things you actually care about," he says. This year he doubled his small investment in a Bear China motif by correctly timing the Chinese stock market's collapse. But he also put half his $10,000 portfolio in a solar stock motif he created in November, which is down 33 percent as of Oct. 6. Bryan-Kjaer can afford to make these bold bets: He has a traditional pension plan at work.
The bottom line: Motif, a four-year-old company that encourages theme-based investing, has 200,000 users.
Before it's here, it's on the Bloomberg Terminal.
LEARN MORE