technology
10 Days to Go 1,600 Miles Shows Why Brazil Just Can't Compete
By
10 Days to Go 1,600 Miles Shows Why Brazil Just Can't Compete
By
Meet the ex-NYC cop trying to introduce FedEx-style shipping

Airfreight startup offers alternative to river barges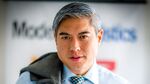 Gerald Lee, a former airline executive, thinks he can help ease one of Brazil's most-absurd problems: How do you ship large quantities of goods fast from the nation's manufacturing hub when there's not a single usable highway in or out of town?
Right now, the answer is: You don't.
Instead, products like TVs made in deep-in-the-jungle Manaus float down the Amazon River by barge to the Atlantic Ocean port town of Belem. There, goods go on trucks for pothole-filled delivery runs, many of them to distribution centers in Sao Paulo, about 1,600 miles away -- and 10 days later. That can be more than twice as long as an 18-wheeler traveling a similar distance from Mexico City to the U.S. road-and-rail hub of Kansas City, Missouri.
When people criticize Brazil's transportation infrastructure for being among the worst in the world, behind even Ethiopia's, this is what they're talking about. Manaus, the nation's only tax-free zone and home to 40 percent of its computer and electronics manufacturing, is just one of many reasons the World Bank says companies in Brazil spend more on logistics than in the U.S. and exports can take twice as long.
'Needy' Companies
Enter Lee, a 49-year-old former New York police detective who helped found Brazilian airline Azul Linhas Aereas Brasileiras SA in 2008. With his startup Modern Participacoes SA, Lee is betting customized airfreight service will pare travel times and costs in a nation where half the roads are unpaved. He's beginning with one used Boeing Co. 737, so he won't make a dent in Brazil's $2.4 trillion economy anytime soon. But for his first three clients, whom he declined to identify, he's promising to reduce shipping times by weeks.
"Companies are so needy for solutions here," Lee said in an interview in a Sao Paulo suburb. "The industry hasn't changed in 30 years. There's so much inefficiency, it doesn't take a lot to make it. The bar is very low."
If a cargo-only airline seems unremarkable elsewhere in the world of just-in-time shipping, it's a novelty in Brazil, underscoring just how far behind the logistics network in Latin America's biggest economy has fallen. While FedEx Corp. and Atlas Air Worldwide Holdings Inc. have operated in Brazil since at least 2007, neither flies freighters within Brazil's borders. Brazilian law prevents foreign companies from owning air carriers.
Logistics Drag
With economists in a central bank survey forecasting a 2.85 percent economic contraction in 2015, logistics costs will continue to weigh on company earnings and could slow any rebound. Brazil's benchmark stock index has fallen 14 percent in the past year, and the real is down 38 percent. The commodities super-cycle and emerging-market frenzy that drove investments during the boom years of the past decade have gone bust, laying bare a system that critics say was in need of structural reforms all along.
"We have a serious logistics problem in Brazil, it's very precarious and it's one of the things that most drives prices up," said Adriano Pires, president of transportation and energy consultant CBIE in Rio de Janeiro. "Logistics impacts every sector in the economy."
Startup Investment
In September 2014, Modern Patricipacoes got a 75 million-real investment, or about $33 million at the exchange rate at the time, from DXA Investments, a private-equity fund in Rio de Janeiro. Lee expects to get the permits by the end of the month to start flying his first plane in November and aims to have four more in the air by year-end. He's in advanced talks with two more clients now and expects to turn a profit in 2017, he said.
Brazil fell more than any other country in the latest edition of the World Economic Forum's Global Competitiveness Index. Inadequate infrastructure was listed as one of the most problematic factors for business, with the quality of the transportation system ranked 123 out of 140 nations. Taxes, tough labor laws and bureaucracy also contributed.
That bureaucracy has already delayed Lee's plan by eight months -- he was supposed to start flying in March -- and there's no guarantee it won't be pushed back further.
"To transport anything there's a mountain of paperwork," Pires said about difficulties that could face startup air carriers. "There's paper here, paper there, permission from agency A, regulator B. It's extremely complex."
Lee has his eye on Manaus's smartphone makers, some of which already ship by air by piggybacking on commercial flights. Samsung Electronics Co. and LG Electronics Inc. -- two of the biggest phone makers in Brazil -- both have their main plants in Manaus.
As technology advances, "the useful life of products is going to get even shorter," Lee said. "We're 20 steps behind that now, and we need to be prepared."
(To set alert for Corporate Brazil columns, type: SALT BZCORP <GO>.)