Blackstone CEO Steve Schwarzman Doesn't See China `Hard Landing'
by
Demand of middle-class consumers is `doing pretty well'

Commodity supercycle is `over' as China's growth slows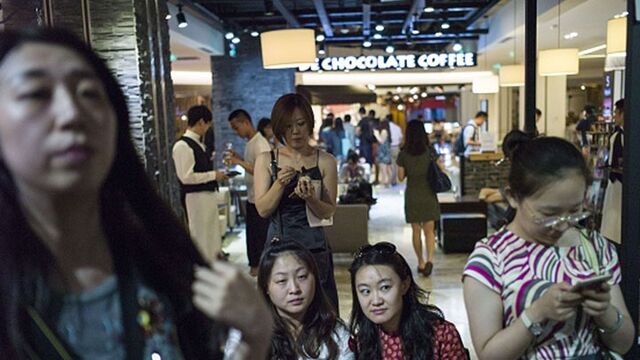 China's slowing economy won't result in a recession as demand for goods remains strong among the middle class, said Blackstone Group LP's Steve Schwarzman.
"The consumer demand -- the middle class, for certain types of things -- is doing pretty well," Schwarzman, chief executive officer of New York-based Blackstone, said in a television interview Monday on "Bloomberg <GO>" with David Westin and Stephanie Ruhle. "There's been this almost panic vis-a-vis China, whether it was 'hard landing,' whether it was recession. I don't think that's going to happen."
China's decision to devalue its currency on Aug. 11 sparked concern the government is struggling to offset a slowdown in the economy. The Shanghai Composite Index fell 29 percent in the third quarter, the biggest decline since the first three months of 2008.
China's economy will grow at a pace between 5.5 percent to 6.5 percent in each of the next four quarters, according to Pacific Investment Management Co., versus 7 percent in the April-to-June period.
Commodity prices have slumped as China's growth slows. The Bloomberg Commodity Index has fallen 25 percent in the past year, giving producers what Schwarzman called a "harsh reality" until demand increases.
"The issue with commodities is about 50 percent of them went to China," said Schwarzman, who co-founded Blackstone, which manages $333 billion in assets. "China has slowed in terms of building its infrastructure. If the demand is going to be soft and there's more supply, the supercycle is over."
Blackstone, the world's biggest manager of alternative assets, owns shopping malls in China as well as other real estate and stakes of consumer companies. The firm also has a $5 billion fund to buy more real estate and property-related assets in China and the rest of Asia.
Before it's here, it's on the Bloomberg Terminal.
LEARN MORE