New York REIT Plans Strategy Review Following Litt Critique
By
Apollo's Rowan, two independent directors to join board

Litt responds by saying board initiatives `fall well short'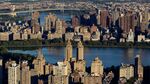 New York REIT Inc., an owner of properties in Manhattan and Brooklyn, plans to review its business and add independent directors after investor criticism that the company was underperforming.
The real estate investment trust said in a statement Thursday it was starting governance, strategy and operational actions to enhance shareholder value. Those could include a sale of buildings or the company itself. It hired brokerage Eastdil Secured to review potential deals and named Marc Rowan, co-founder of Apollo Global Management LLC, as a director. Apollo has agreed to acquire New York REIT's external manager.
Jonathan Litt, the founder and chief investment officer of Land & Buildings Investment Management LLC, said this week that at least half the New York REIT board should consist of independent directors to restore shareholder confidence. The company is trading at less than the value of its properties primarily because of flawed corporate governance, Litt said in an interview Wednesday. His firm held almost 1.2 percent of the landlord's shares as of June 30.
"The steps we are taking today represent our commitment to narrow the gap between NYRT's net asset value and common share price and are indicative of the approach management and the board intend to take to drive value for all shareholders," New York REIT Chief Executive Officer Michael Happel said in the statement.
Litt said the initiatives "fall well short" of what is necessary to restore investor confidence. In a letter to Rowan following New York REIT's statement, Litt said he's "encouraged" that Apollo's addressing corporate governance issues, but that the company needs to push harder to assure that its board is independent of its external management.
Strategic Review
An earlier strategic review involving bankers from Barclays Plc had been suspended in May. Shareholder Rambleside Holdings earlier this year called on New York REIT to consider a sale or liquidation, while real estate investors Steven Witkoff and Michael Ashner have offered to manage the company.
New York REIT gained 3.6 percent to $10.42 at 12:05 p.m. New York time. The shares lost 2.1 percent in the 12 months through Wednesday, compared with a 1.5 percent gain in the Bloomberg REIT Office Property Index. Litt said the company's properties are worth about $14 a share.
In his Sept. 30 letter, Litt said all of the company's four-member board either work for AR Capital, New York REIT's external manager, or serve on boards of other companies that AR Capital advises.
"This is not something that got cooked up yesterday, after we received Litt's letter," said Stephen Cohen, a New York REIT spokesman. "This has been in the works for several weeks" and is the result of weeks of engagement with many shareholders.
Rowan Meeting
Litt's letter alluded to a meeting last week with Rowan and earlier dialogue with Happel and New York REIT Chairman Randolph Read.
New York REIT, in its statement, said the addition of Apollo's Rowan will give it five trustees, of which three will be independent. It plans to add two more non-affiliated directors, giving the board seven members.
"We are disappointed that the initiatives announced today would appear to result in a board with five of seven members having significant ties to the external adviser of NYRT, stretching what we view as the definition of an independent board," Litt wrote in his follow-up letter Thursday. At least 50 percent of the board should be comprised of new independent directors with no ties to AR Capital and have a record of "creating value for shareholders and have governance credibility with institutional REIT investors."
New York REIT, whose holdings include a 49 percent stake in Manhattan's Worldwide Plaza, also said it intends to continue an effort to sell "non-core" properties in New York's outer boroughs. Last month New York REIT said it had an agreement to sell 163 Washington Ave., an apartment building in Brooklyn's Clinton Hill section, to an unnamed buyer.
In spite of a "strong portfolio of assets, NYRT's share price reflects a substantial gap from the true value, which needs to be closed," Rowan said in the New York REIT statement. "I am confident the actions taken today will begin the process of closing the value gap."