Deutsche Bank to Name Woman to Management Board by Mid-2017
by
Share of female executives at German bank rose last year

Deutsche Bank currently has no women on its managment board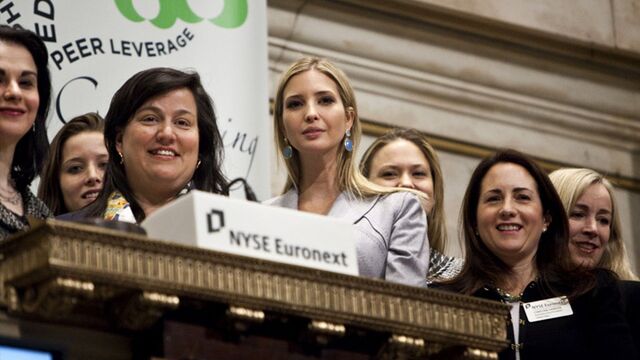 Deutsche Bank AG, which runs Europe's biggest investment bank, plans to appoint at least one woman to its management board by mid-2017.
The company wants women to account for 17 percent and 21 percent respectively of its next two highest management levels by the same date, Deutsche Bank said in a statement from Frankfurt on Wednesday. Those quotas will rise to 20 percent and 25 percent, respectively, by the end of 2020, the company said.
Women currently account for 14 percent of the first of those two levels, which is comprised of managing directors and directors who report to board members, and 18 percent of the second, which includes managing directors and directors who report to the first group, according to the company.
There are currently no women on Deutsche Bank's eight-member management board. The last female member was Ellen Ruth Schneider-Lenne, who sat on the board from 1988 until her death in 1996. Schneider-Lenne, who was responsible for risk, also was the first woman to become a top executive at a major German bank.
The share of women in managing director and director roles at Deutsche Bank rose to 19.4 percent in 2014 from 18.7 percent in 2013, the company said in March. Women account for 35 percent of the company's supervisory board, according to the statement on Wednesday.
Before it's here, it's on the Bloomberg Terminal.
LEARN MORE