Putin's Chess Game in Syria Again Forces Obama to Recalculate
By
Despite high-level talks, no "clarity" on Russian motives

Obama, Putin to discuss Syria, Ukraine at United Nations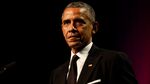 Once again, Vladimir Putin is forcing Barack Obama to respond to bold moves on the geopolitical chess board.
And once again, as Russia pours forces and military hardware into a corner of Syria, the American president has had to adjust.
In moves that echo its stealthy military build-up in Crimea, Moscow is adding to its military presence in Syria, where it has already shipped in fighter jets, armored personnel carriers and attack helicopters. As with the early days of Russia's incursion into Ukraine, U.S. officials say they still don't have an explanation that satisfies them.
"We don't yet have clarity with respect to the Russian effort," Secretary of State John Kerry said Tuesday. He held out the possibilities that Russia is trying to counter the Islamic State militant group or bolster its ally, Syrian President Bashar al-Assad.
Russia's move raises the stakes for the global gathering of world leaders that starts this week at the United Nations, where the Russian president and Obama will have their first formal face-to-face meeting in more than a year. The Russian leader wants the U.S. and its allies to agree on a coordinated campaign against Islamic State, according to a person close to the Kremlin and an adviser to the Defense Ministry in Moscow. If they won't, Putin is prepared to launch airstrikes unilaterally, they said.
Russia's Motives
While Moscow has long-standing interests in Syria, its motives also could include an attempt to end Russia's international isolation, redefine its relations with the Arab world, or box the U.S. into a corner.
"This is chess, this is calculated" to make the U.S. and Europe take notice, said Matthew Rojansky, director of the Kennan Institute at the Wilson Center in Washington, a research center that focuses on Russia and other former Soviet states. "This is, 'we're putting a piece down on the board that our adversary has to react to.'" 
Already, there are signs that the Obama administration may ease its aversion to a transitional role for Assad and is willing to work with Russia. Kerry has spoken three times about Russia's presence in Syria with his counterpart Sergei Lavrov and plans to meet him this weekend in New York as the UN General Assembly begins.
White House press secretary Josh Earnest told reporters on Thursday that Ukraine, not Syria, will be the priority when Obama meets Putin at the UN. "We're certainly mindful that that's on the agenda, but it's not the most pressing issue between our two countries," Earnest said of Syria.
A Kremlin spokesman, Dmitry Peskov, told reporters the opposite: that Syria will dominate the conversation, and Putin and Obama may discuss Ukraine only if they have time.
Military Discussions
The administration is considering ending an 18-month freeze in military-to-military talks with Russia to avoid accidental confrontations with U.S. aircraft already conducting attacks inside Syria. The significant questions about Russia's intentions are among the reasons "some level of communication at a military level is appropriate," State Department spokesman John Kirby said Sept. 21.
Leaders of the 28-nation European Union, which is grappling with the influx of hundreds of thousands of refugees from Syria, are pushing the U.S. in Russia's direction. German Chancellor Angela Merkel said Thursday that Assad should be included in any solution to the civil war. "Assad will be part of that, but also others like the United States and Russia as well," Merkel said.
European diplomats expect Putin to use his UN address on Sept. 28 to call for a broader alliance against Islamic State that includes Syria and Iran, and then propose a Security Council resolution on the issue.
Political Settlement
The U.S. may see military-to-military talks with Russia as a way to facilitate a political settlement in Syria, said Olga Oliker, director for the Center for Russia and Eurasia at the RAND Corporation.
"The extent to which Russia can influence Assad, the extent to which there are negotiations and conversations to be had between Assad and the opposition, Russia may well be the path to them," Oliker said.
Putin's move yields dividends for Russia in several ways beyond protecting its only Mediterranean naval base and supporting an ally who's being pushed deeper into a corner.
It shifts the conversation from Ukraine so Putin "won't have to sit in the hot seat" when he sees other leaders at the UN, said Andrew Weiss, a vice president at the Carnegie Endowment for International Peace. "It seems very deliberate that all this is coming to a head before Putin lands in New York."
Confronting Militants
The Russian leader can also score points by taking on Islamic militants, a challenge Russia faces in Chechen fighters, dozens of whom have reportedly joined the fight against Assad.
"Bloodying ISIS, killing some Chechens whose next stop would be Moscow or Russia, that's not such a bad thing, it certainly makes Putin look good," said the Kennan Institute's Rojansky.
Bolstering Assad also reflects Russia's aversion to what it sees as "regime change," particularly in the Middle East, where U.S.-led interventions toppled Iraq's Saddam Hussein and Libya's Muammar Qaddafi.
"There's a very genuine Russian belief that autocrats have a right to do what they want in their country and other states aren't supposed to try to stop them," Oliker said.
Battered by the impact of Ukraine-related sanctions, low oil prices and fizzled energy deals with China, Putin may also be "pulling from the 2013 playbook" in an attempt to improve Russia's world standing, said Angela Stent, director of Eurasian, Russian and East European Studies at Georgetown University.
U.S.-Russia relations were frosty in 2013 after Russia offered asylum to Edward Snowden, the National Security Agency contractor who leaked classified documents. Moscow proposed a deal to disarm Syria's chemical weapons that the U.S. agreed to, "and Russia came out looking like a positive force," Stent said.
The immediate benefit of intensifying Russia's presence in Syria has been "the beginning of the end" of U.S. and European attempts to isolate it for the intervention in Ukraine, Rojansky said. "We are essentially accepting Russia's premise that you can't do business globally on important security issues without dealing directly with Russia," he said.